Pumas vs America and Atlas Chivas among the most watch games in United States
World Soccer Talk revealed the television ratings from the first week of March and two Liga MX games where amongst top 3 most watched games.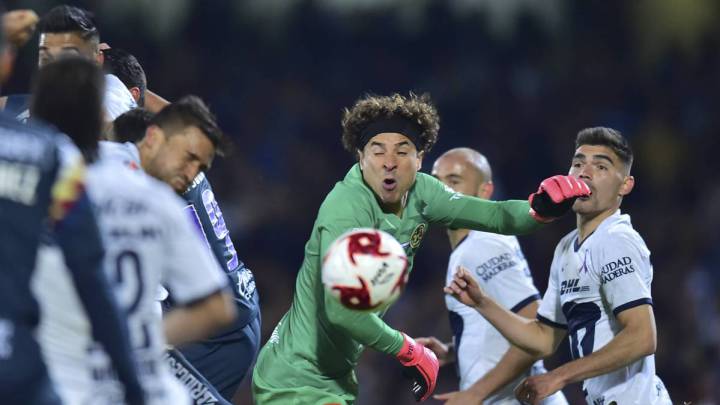 The viewers continue to be the most important market for soccer in the United States and World Soccer Talk announce the TV ratings from March 2nd to the 9th. According to this ratings the games between Pumas and America was the second most watched sporting event in the entire United States. On third place we see another game from Liga MX and it was between Atlas and Chivas.
These two Liga MX games made the top 10 of the most watched sporting events in the United States in the first week of March. According to these ratings the 'Clasico Capitalino' was seen by 1.5 million people while the Manchester Derby was seen by 1.7 viewers who holds the first place in the list.
The other Liga MX game that made the list was the 'Clasico Tapatio' who made it to the third place with a total of 1.2 million viewers. Also in this top 10 list the USWNT made it twice, the game they played against Spain for the Shebelieves Cup ranked in fourth place with 619 thousand viewers and the game they played against England made it to the 10th place with a total of 387 thousand viewers.
If we keep going down this list we see another Liga MX game on 5th place and it was the match against Tijuana and Cruz Azul that had a total of 518 thousand viewers. Surprisingly there is only one MLS game in this list and it was the match between Portland Timbers and Nashville FC that ended up in 9th place with 399 thousand viewers.
At this point it is not a surprise anymore to see the Liga MX games ranked amongst the most watched games in the United States.