Arsenal: Arteta shows the door to 6 players
After taking the reins of the team halfway through the season, the Arsenal manager wants to start his own rebuilding project. But first he needs to sell to raise cash.
Mikel Arteta took over as Arsenal manager halfway through the campaign and decided to bring in just a couple of reinforcements during the winter transfer window, with Cédric Soares joining on loan from Southampton and Pablo Marí joining to shore up the defence. But as soon as the summer arrives, the coach plans to start seriously overhauling his squad so that he will be able to comply with the set of objectives marked in his contract.

Arteta's rebuilding project will depend on how the team finishes this year's Premier League, as one thing is qualifying for the Champions League, and another is playing next season in the Europa League. Obviously, his budget will be less if the Gunners fail to qualify for European competition at all. While the Basque coach is mulling over what kind of players Arsenal need, first he has to draw up a list of players who can be offloaded to fund his rebuilding project. According to The Mirror, six players could be on their way out of the club this summer.
Pierre-Emerick Aubameyang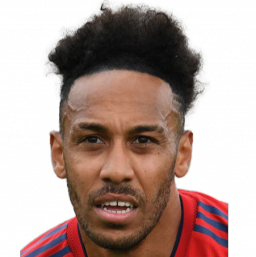 What to do with Pierre-Emerick Aubameyang is the big question. There are very few forwards with his quality on the market and while he enjoys life in London, his ambition is to be playing in the Champions League, something which looks remote at this point in time. Barcelona were interested in him a while back and a move to Camp Nou would be a great opportunity for the Gabon international, who will make a decision on his future based on how the team finishes the season. If Arsenal don't qualify for European competition, they will have task of trying to get the player to renew his contract or at least bring in a handful of top players to convince him it will be worthwhile staying on. It's going to be difficult to make the player change his mind and if Arsenal don't book a place in the Champions League - with Aubameyang's contract up in 2021, they may be obliged to sell their best player before he is able to leave on a free.
Ainsley Maitland-Niles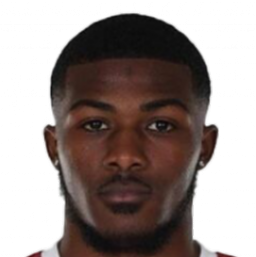 Ainsley Maitland-Niles looks set to leave the club. Arteta isn't convinced by him - initially using him as a replacement for Bellerín, but now not even including him in his squad lists. The academy player prefers to play out wide on the wing than at right-back. The coach will find the best possible outcome that satisfies both the club and the player.
Henrikh Mkhitaryan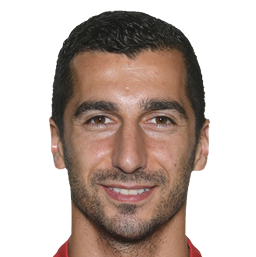 Henrikh Mkhitaryan has met all of the expectations that were thrust on him when he was brought in to replace Alexis Sánchez. The Armenian player is currently out on loan at Roma, where he has been performing well enough if not exactly dazzling. Maybe this is the best moment to sell him and besides, he's never been particularly happy living in England; also, he is highly-rated in Italy, although Arteta hasn't ruled out keeping him on if necessary.
Matteo Guendouzi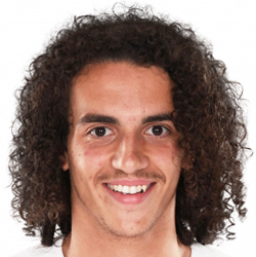 Matteo Guendouzi doesn't have the same cache with the new coach that he had under Unai Emery. The French midfielder was playing less when Arteta arrived although he was deemed a player for the future. Things changed following a discussion with the coach, after which he has been given less playing time. He doesn't seem to be the kind of midfielder which Arteta is looking for and while he is young and talented, Arsenal could cash in by selling him to finance buying someone who will adapt better to the team the coach has in mind.
Sokratis Papastathopoulos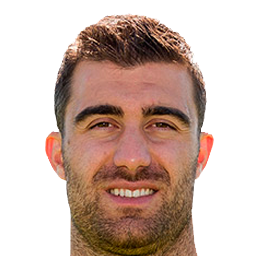 Sokratis Papastathopoulos has done well at Arsenal - even when he has been asked to cover at right-back. He's a key component in the Gunners rearguard but Arteta is thinking about the future. Pablo Marí would take his place, partnering David Luiz and once Soares recovers, even the right-back slot would be taken. And especially if the club is successful in signing PSG's Layvin Kurzawa. Sokratis is 31 and not getting any younger, while he's a key player now, it may be the right time to let him go.
Mesut Özil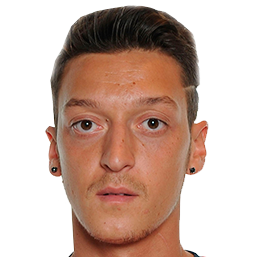 Mesut Özil has been the player who has benefitted the most from Arteta's arrival despite the fact that the coach would like to see the German return to be the player of a few seasons ago. His high salary is a hurdle in the coach's plan to stay within budget. Ozil has been on the transfer list for some time but his wages have put off many clubs who would otherwise have taken him. Arsenal are willing to listen to offers for him, but if it wasn't for his high wages, Arteta would have no problems keeping him.