Neymar: PSG star jets back to Brazil over coronavirus
With France implementing lockdown measures as Covid-19 spreads in the country, Neymar and compatriot Thiago Silva have hotfooted it back to Brazil.
On Tuesday, France became the latest nation to bring in measures forcing its citizens to stay at home amid the coronavirus pandemic, with over 7,500 cases of Covid-19 - and 148 deaths - now registered in the country.
Although it was the first day of official quarantine in France, Paris Saint-Germain's footballers had already been in self-imposed lockdown for a while, taking to social media to show their followers what they have been getting up to at home, and using exercise bikes and treadmills to follow a training regime given to them by the club.
Neymar, Thiago SIlva fly back to Brazil
However, one thing that has caught the eye of the French press is that little has been heard from Neymar, usually such an active presence on Instagram and Twitter. On Wednesday morning, this led to suggestions that the forward may have grown nervous about the spread of Covid-19 in France and jetted back to Brazil, which has seen far fewer cases - around 300 - and just the one death.
SIlva's return to Brazil comes despite his wife, Isabelle Silva, recently revealing that the couple had opted to stay in Paris because of the uncertainty over when training will resume. "The virus is everywhere. My husband is waiting to be told when to return to work," she wrote on Instagram. "Right now we're very sad about all this, but we believe it will all pass soon."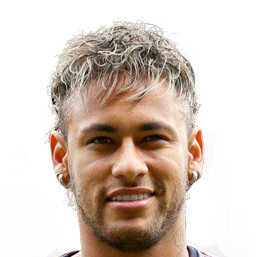 Le Parisien urges PSG to clarify situation
Le Parisien suspects that further PSG players may also have opted to escape at the last minute to spend this difficult period in their home countries, and has asked the Ligue 1 champions to clarify the situation in a public statement.