Ex-Real Madrid president Lorenzo Sanz hospitalised but out of danger "I'm fine"
The former Real Madrid president has sent a message from hospital after being admitted to intensive care last night with suspected coronavirus.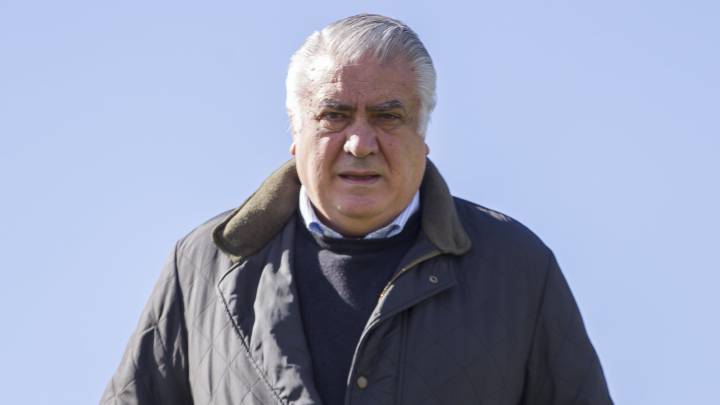 Former Real Madrid president Lorenzo Sanz, who was taken to hospital in Madrid last night with suspected coronavirus, has sent a message to his family to say that he spent the night well and is being well looked after, his son Lorenzo Sanz Durán informed on social media. "We are still waiting for more news. The doctor was due to talk to us as 1pm. Dad has sent a message to say that he slept well and that he is fine," he explained."He followed the protocol. He spent several days at home - partly in solidarity for the medical services - he had a fever but didn't want to trouble anyone and was waiting in case he developed more symptoms. When he got worse he decided to go to hospital. He was admitted yesterday with pneumonia, which could present complications. We're hoping he recovers soon".
We wish Lorenzo Sanz, ex-president of @realmadrid, all our support and best wishes. The entire Real Madrid family sends its strength and encouragement.#RealMadrid

— Real Madrid C.F. 🇬🇧🇺🇸 (@realmadriden) March 18, 2020
Real Madrid send Lorenzo Sanz a get well soon message
Lorenzo Sanz Durán also wanted to thank everyone who has sent well wishes to his father and the rest of the family, madridistas and those who aren't Real Madrid supporters as well as all of the staff at Fundación Jiménez Díaz in Madrid, who have been looking after his father,"all of the medical staff in hospitals - public and private, who are making a great effort to help those who are affected by these problems". Real Madrid sent a get well soon message to their former president on their social media platforms.