Injuries see Hazard, Dembélé, and Bale's market value tumble
Before the Covid-19 pandemic called a halt to football, injury hampered Eden Hazard, Gareth Bale and Ousmane Dembélé have experienced a drop-off in their market value.
Before the Covid-19 pandemic drew a halt to major football leagues around the globe, the 2019/20 season was proving complicated for both Eden Hazard and Ousmane Dembélé with serious injuries drawing a line under the rest of the campaign for the Real Madrid and FC Barcelona wingers.
The stop-start season being experienced by Eden Hazard has impacted on his market value with the Belgian moving to Real Madrid from Chelsea for 100 million euro in August 2019 despite having a market value of 150 million euro at the time. The frustrating season for the 29-year-old has seen his value drop 33.3% and is now valued at 100 million euro (according to transfer specialists Transfermarkt)
Dembélé drop
A similar fate has befallen Ousmane Dembélé with the French winger experiencing a drop of 50 million euro in his market value from the February 2019 peak of 120 million to the current 70 million euro rating. Once again, the FC Barcelona player has seen his progression at the club blighted by injury and this season alone has only played a total of 492 minutes over just nine games.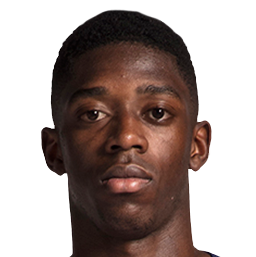 Dembélé is currently in rehabilitation after his surgery on 11 February to repair a torn hamstring tendon – his tenth injury during his time at Barcelona. In total, he has spent almost a whole year in the casualty room (344 days) since his arrival at Camp Nou in 2017.
Injury has also been a mitigating value in the market value drop of 11% experienced by Barcelona target Neymar with the 28-year-old also undergoing an erratic season with PSG before the Covid-19 virus halt.
Real Madrid
Apart from Eden Hazard, three other high profile Real Madrid have experienced a considerable drop in their respective market values: Vinicius, Gareth Bale and Luka Jovic.
The Brazilian winger was just finding his rhythm with solid performances before the coronavirus stoppage but nevertheless has seen 20 million drop in his market value, falling from 70 million to 50.
Offers from China, injury, tension with Zidane have been contributing factors to Wales international Gareth Bale seeing a drop of 33.3% of his vale over two seasons. It still remains to be seen if the Cardiff born player will be pulling on the famous white shirt at the Bernabéu next season despite having a contract with the club running though to June 2022.
Despite his goalscoring knack at Eintracht Frankfurt, Luka Jovic has had a torrid time in his first season in LaLiga with just two goals to his name in the 2019/20 campaign. His market value has slipped by 20 million euro and is now being linked with Serie A side Naploi as a striking option for the 2020/21 season.