Cristiano and Ramos couldn't make me join Real Madrid
Bayern Munich's prolific goalscorer Robert Lewandowski has spoken about the post-game conversation that took place with Los Blancos' stars.
Robert Lewandowski spoke to Spanish outlet Sport and, among other things, discussed one of the several failed attempts by Real Madrid to sign him. The Bayern Munich forward explained how the most influential players at the time tried to influence his decision.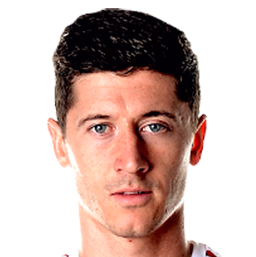 Ramos and Ronaldo on the offensive
Asked whether or not it was true that three years ago, after playing against Los Blancos with Bayern in the Champions League, Cristiano Ronaldo and Sergio Ramos had encouraged him to join them at the Santiago Bernabéu, Lewandowski was clear.

"Yes," said the Polish star, before giving reasons why it didn't materialise. "You can go to the Spanish league or to one in another country, another great club. But for me it was not the most important thing.
"Where I am I have been able to reach my maximum level and I want to continue doing well."
And regarding his desire and motivation, the striker confessed that his hunger remains.
"I spend the entire game asking for and wanting the ball. If I have scored a goal, I want another one. If I already have three, I must get a fourth.
"Sometimes my teammates tell me: 'Don't you realise that we have another match in two or three days?' But for me, if you're having a good time, if you love the sport, and if you love scoring goals, it's never enough."
Lewandowski's future plans
The 31-year old was also very clear about his future.
"I am at one of the best clubs in the world, and I know I can be happy here.
"We are at a very high level, from the playing squad to the sporting facilities. It's all much easier when playing for a club like this."
Lewandowski spoke amid the postponement of football leagues around the world. Follow the latest developments on the coronavirus pandemic with AS English.