Coronavirus: Neymar may face EU passport issue on PSG return
Like many players, Neymar has decided to ride out the Covid-19 pandemic at home but he could be denied entry to France when Ligue 1 restarts.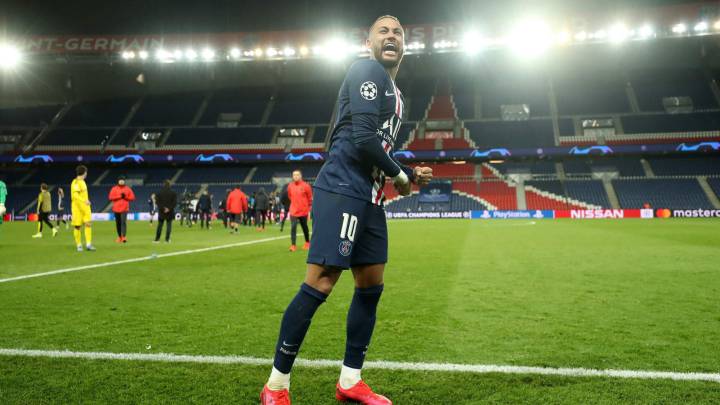 PSG star Neymar has followed the lead of many other footballers and elected to return to his native Brazil while European football remains on hold due to the coronavirus pandemic but the former Barcelona player may face a problem when Ligue 1 eventually resumes: he does not hold a valid European Union passport.
Unlike his teammates Edinson Cavani and Thiago Silva, Neymar has reportedly never become a naturalised citizen of either Spain or France during his playing career in Europe. French president Emmanuel Macron has placed France on lock down and is expected to announce a state of emergency due to the spread of the Covid-19 virus across the continent, in line with many other countries where borders have been closed to try and combat the pandemic.
It remains unclear when football will resume in Europe but it seems unlikely under the current circumstances that it will be before May in divisions including the Premier League, LaLiga and Ligue 1.
Non-EU citizens could face wait to return to bloc

Even when European countries lift travel restrictions in place at the moment air traffic is likely to remain affected for some time, depending on the trajectory of the virus and efforts to contain it, and it is not inconceivabe that domestic tournaments may resume before normality returns to the global travel industry.
That could leave any non-EU citizens facing a lengthy wait to return to the bloc, including the PSG star.