Real Madrid's pre-coronavirus progress report: the forwards
Having only contributed just over 50% of Real Madrid's goals this season, Los Blancos' attackers were falling short before Covid-19 stopped play.
The enforced break in play caused by the coronavirus pandemic has brought with it an opportunity to take stock of the season so far at Real Madrid, who were seven months into an up-and-down 2019/20 season when football was suspended.
At the start of March, Madrid relinquished top spot in LaLiga after defeat to Real Betis, having lost to Manchester City in the first leg of their Champions League last-16 tie two weeks earlier - and many of their shortcomings have been put down to an attack that has managed just 55% (42) of the side's overall goals.
Lucas Vázquez (820 minutes; 18th-most used in squad)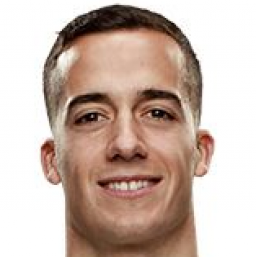 Lucas has focused on blocking out the criticism and responding to the levels of faith that Madrid head coach Zinedine Zidane shows in him. He was confined to the sick bay after dropping a weight on himself in the gym in November, but since returning in January has registered two goals and an assist in 372 minutes of action.
Gareth Bale (1,610; 14th)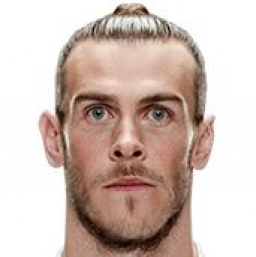 This feels like a season of no return for Bale. It started badly, with the Welshman close to a move to China and Zidane - a coach he has hardly enjoyed an idyllic relationship with - stating in pre-season that it would be better if he "left tomorrow". Between injuries and his poor rapport with Zidane, the 30-year-old's numbers are as low as they've ever been: three goals and two assists. He wasn't a starter in either the most recent Clásico or the City game - and it was no surprise.
Rodrygo Goes (1,010; 16th)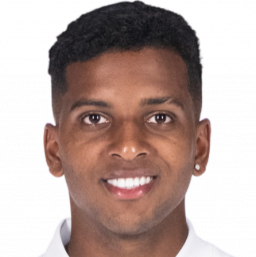 Rodrygo is a good example of the idea that it is harder to get there than to stay there. After lighting up the Bernabéu with record-breaking goalscoring feats against Osasuna and Galatasaray, the 18-year-old has since drifted back onto the bench and, finally, either to the stands or to the B' team, Castilla. That said, his haul of seven goals means he remains Madrid's joint-second-top marksman this term, together with Sergio Ramos. And neither Madrid nor Castilla have lost when he has started. Not bad for his first season at this level.
Brahim Díaz (170; 24th)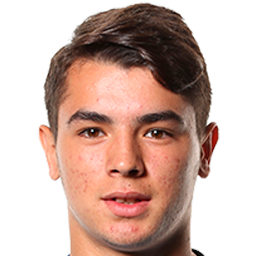 Zidane likes him as a player, but told him in the summer that he would struggle for first-team football - and the passing months have confirmed that. In January, the club tried again to persuade him to accept a loan move away, but once more came up against a brick wall. In the small amounts of game time he has got, he has managed two goals - against Unionistas Salamanca in the Copa del Rey - and an assist. The club believe in him, but feel he needs to get some experience elsewhere.
Karim Benzema (2957; 4th)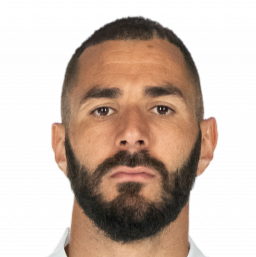 A nailed-on starter under Zidane, Benzema began the season in terrific form, but has started to fade away in 2020. In all, he is Madrid's top scorer with 19 so far this term, but since the turn of the year he has netted just three times. He has also provided nine assists in 2019/20, making him Los Blancos' joint-top supplier alongside Toni Kroos.
Luka Jovic (770; 19th)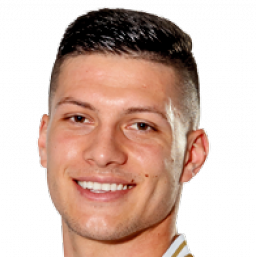 Since his 60-million-euro move from Eintracht Frankfurt, Jovic has suffered a rocky first season at Madrid. Not only has he underperformed, failed to get the rub of the green and seemed to struggle to strike up a rapport with Zidane, but there have also been controversies: his falling-out with the Serbia coach, his flouting of quarantine amid the coronavirus crisis… His figures make for grim reading so far: two goals, two assists.
Mariano Díaz (65; 25th)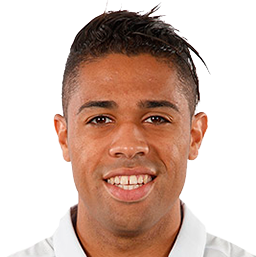 Mariano is the fringest of the fringe players in the squad, but is perhaps the one who has most taken advantage of his opportunities. Particularly in view of his high salary (he earns about five million euros a year) Madrid sought to offload him in the summer and in January, but he refused to budge and Zidane has ended up turning to him in 2020. He has played all of his 65 minutes this calendar year, and boosted his first-team standing with the goal that sealed Madrid's Clásico win this month.
Eden Hazard (1,124; 15th)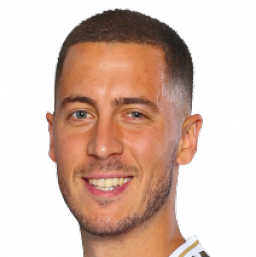 Injuries - first a muscle strain, then two ankle fractures - have torpedoed Hazard's first season at Madrid. His ankle problems came just as he was starting to take off and give Los Blancos' fans cause for excitement, albeit his figures remained modest: one goal and five assists. He was set to sit out the rest of the season, but the suspension of football means the Belgian now won't miss so many games; he'll be an unexpected addition to Madrid's ranks when play resumes.
Vinicius Júnior (1,363; 12th)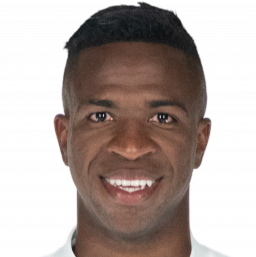 After reclaiming his status as darling of the Bernabéu in 2020, the stoppage comes at a bad time for Vinicius, who had been getting the fans off their seats with his ability to take on opposition defences at speed. The 19-year-old has four goals and three assists to his name this term, and was Los Blancos' best player against City and in the Clásico win.
Marco Asensio (0)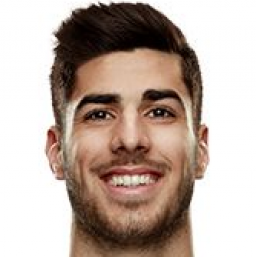 Sidelined since the summer by an anterior-cruciate-ligament tear, Asensio now has the opportunity to get himself back fit in time to play a role for the team when the action starts up again. And Zidane has always had a soft spot for him...