Coronavirus: Ex-Real Madrid president Sanz dies of Covid-19
Lorenzo Sanz Junior, son of the former Real Madrid president, has taken to Twitter and says his father "did not deserve to go this way".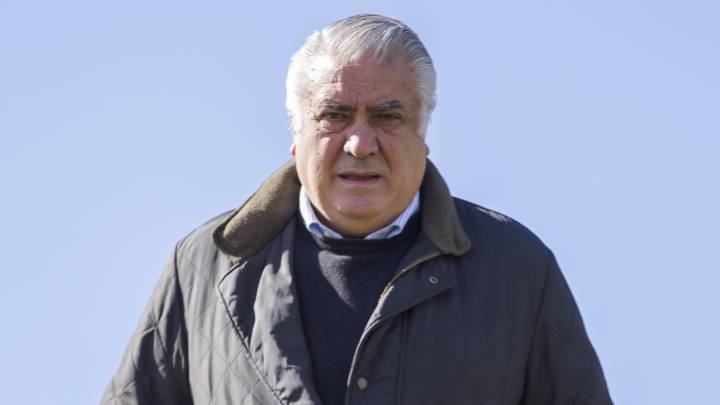 Real Madrid ex-president, Lorenzo Sanz, has passed away due to coronavirus, his son confirmed on Twitter.
The former Madrid head executive had been sedated in intensive care and showed no signs of improvement, according to his son Lorenzo, who had been offering updates on his father's condition on Twitter.
"My father just died," he said on Twitter on Saturday night. "He didn't deserve this end and in this manner. He was one of the best, brave and hardest-working men I have seen in my life. His family and Real Madrid were his passion. My mother and my siblings enjoyed every moment with him with pride. RIP"
Todo sigue igual. Luchando como el campeón que es, aunque cada vez con menos fuerzas después de dos dias dándonos nulas esperanzas. Que el aliento que estamos dando todos haga que ocurra el milagro 🙏🏼🙏🏼

— lorenzo sanz (@lsanz19) March 21, 2020
Sanz Junior has been tweeting in recent days to thank people for their support.
"I try to answer all of you. But this is very hard. And more so not being able to be by his side in these tough moments. Incredible, the encouragement you give and how much you love him. Thanking you with all my heart," he tweeted.
Intento contestaros a todos. Pero esto es muy duro. Y más no poder estar a su lado en estos momentos tan jodidos. Increíble los ánimos que dais y lo que le queréis. Gracias de corazón.

— lorenzo sanz (@lsanz19) March 20, 2020
Sanz suffered kidney failure on Wednesday
Sanz's condition worsened on Wednesday afternoon due to kidney failure. The former Real Madrid president had issues with his kidneys in the past prior to contracting COVID-19. He also suffered from high blood pressure, which also complicated the situation.
"We have just spoken to the doctor and the news is not good. Apart from respiratory failure, he has kidney failure due to a serious infection. We have to wait 24 hours but due to his age, it is very difficult. The worst thing is not being able to be with him," wrote Lorenzo Junior on Wednesday.
The situation did not improv for his father, who was also a former owner of Málaga football club from 2006 to 2010.