Coronavirus UK in real time, 22 March: total cases and deaths
Live updates on the total number of Covid-19 cases, deaths and discharged patients in the UK and worldwide.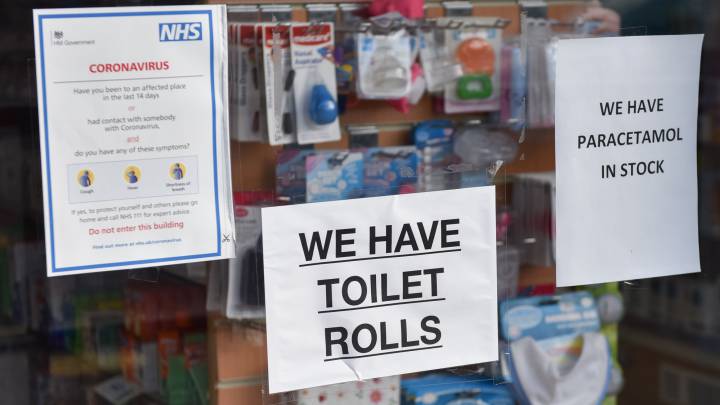 Confirmed UK coronavirus cases: 22 March
As of 10:41 CET (21:40 GMT) there were 5,683 confirmed cases of coronavirus in the UK, with 281 deaths. A total of 93 individuals have officially recovered from the disease.
Worldwide real time coronavirus map
Click here if the map doesn't automatically appear. (map created and hosted by Johns Hopkins University. Whiting School of Engineering, our thanks to them)
Follow all the latest coronavirus news live.
Worldwide coronavirus cases as of 22 March
The total number of confirmed coronavirus cases worldwide is now over 335,000, spread across more than 160 countries. In total 14,611 people have died from Covid-19, while 97,636 have recovered.
UK coronavirus cases growing
In the UK cases continue to rise rapidly, in line with what happened in Italy and Spain. The UK finally closed pubs, cafés, gyms and restaurants on Friday. The number of cases continues to rise, on 1 March there were 36 cases, this had risen to 383 by 10 March and hit nearly 2,000 by 17 March. The current total of 5,683 just 4 days later shows the rate of increase. (From worldometers).
Meanwhile the government was facing a severe backlash after the Sunday Times reported that Dominic Cummings, prime minister Boris Johnson's senior aide, had urged for a more relaxed policy compared to other countries in order to allow much of the population to become infected in order to promote "herd immunity". The strategy of Cummings, outlined at a private engagement at the end of February was apparently: "herd immunity, protect the economy and if that means some pensioners die, too bad."