SEVILLA
Barcelona: Monchi and Setién hold the keys to Rakitic's future
Ivan Rakitic has the chance to leave Barcelona. Monchi and Setién hold the Croatian's future in their hands as his contract winds down.
Rakitic's contract at Barcelona expires next summer and they will ask for money in exchange for the player this year. But the Croatian is 32 and takes home big salary. He has lost his starting place and importance in the team and has only played 1,400 minutes so far. In the 31 official games this year, he has started 15, less than half. A regular substitute, he has only finished the full 90 on four occasions and divorce proceedings started before the change of manager in January.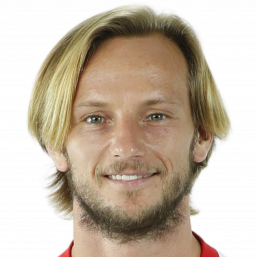 Quique Setién has brought him back into the fold after Ernesto Valverde was sacked. Rakitic has started in seven games in the last two months. That's almost as many times as Valverde named him in his XI from September to January (8). Setién wants to recover the best Rakitic for his experience and ability in what could be a frantic end to the season once football returns.
Rakitic still holds Sevilla, the club and the city, close to his heart. It's where his wife Raquel was born and where he started his journey in Spanish football. Just recently, Rakitic sent a message to fans of Sevilla to remain calm during these troubling times and also offered a book recommendation to pass the time: 'The law of attraction.' Fitting given Rakitic's pull towards the city.