Coronavirus USA in real time, 22 March: total cases and deaths
Live updates on the total number of Covid-19 cases, deaths and discharged patients in the US and worldwide.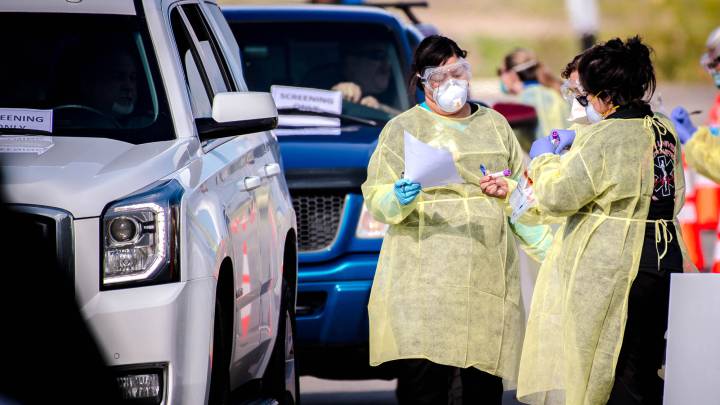 Confirmed US coronavirus cases: 23 March
As of 12:30 CET (07:30 EDT, 04:30 PDT) there were 35,070 confirmed cases of coronavirus in the US, with 458 deaths. A total of 178 individuals have officially recovered from the disease.
Click here if the map doesn't automatically appear. (map created and hosted by Johns Hopkins University. Whiting School of Engineering, our thanks to them)
Follow all the latest coronavirus news live.
Worldwide coronavirus cases as of 23 March
The total number of confirmed coronavirus cases worldwide is now over 335,000, spread across more than 160 countries, with 14,611 fatalities recorded.
Spain, which recorded a further 3,107 cases over the past 24 hours and 375 new deaths, has announced it will extend the country's state of emergency for a further 15 days.
US coronavirus latest
The US recorded another 8,138 cases and 112 new deaths in the past 24 hours as the pandemic continues to expand in the country. In a major increase in confirmed infected individuals, New York recorded 5,429 new cases and 58 new deaths, while New Jersey saw 587 new cases and 4 new deaths.