REAL MADRID
Real Madrid open the door for Bale to leave
The club accept that they will have to look for a transfer for Bale and freeing up his salary could see them land a world class talent during the summer.
Follow our live coverage of the coronavirus crisis
The striker's situation has been laid out in recent months by his agent, Johnathon Barnett. "He loves the club, the city and he has a contract," the agent told AS. The club, however, are fretting over their revenue and with competitions postponed, the club are weighing up several different scenarios.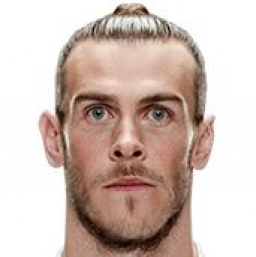 One of their biggest issues is the wage bill. Bale is the highest earner at the club and he has a contract until 2022. One clear issue is that between Zidane and Bale. The French manager is not counting on the attacker. He didn't play in the Clásico and only managed 15 minutes against Manchester City.
During the defeat against Real Betis, Bale wasn't even told to warm up. Zidane has put the future into the hands of Brazilian youngsters Vinicius and Rodrygo ahead of Bale making his departure all but inevitable.
Finding a solution to Bale's situation will open a massive hole in the wage bill and might help them land the kind of superstar they have been chasing (Mbappé, Pogba...) or potentially a player to solve their lack of goals (Haaland). They might also move to fill in their options in midfield (Fabián). What is certain is that Bale is a luxury at the moment in a time of economic stress.