Real Madrid: Mané tipped for Spain move by ex-Red Sissoko
Former Liverpool midfielder Mohamed Sissoko has told EuropaCalcio.it that he expects Reds forward Sadio Mané to move to LaLiga giants Real Madrid.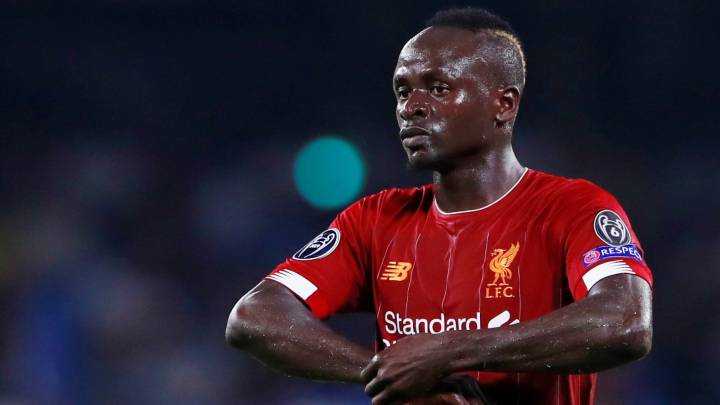 Former Valencia, Liverpool and Juventus player Mohamed Sissoko has spoken to the media outlet EuropaCalcio.it, discussing the coronavirus crisis and the futures of Sadio Mané, Mohamed Salah and Paul Pogba.
Coronavirus:
"I'm in Paris with my family. The media doesn't tell you everything about what's happening in France. People don't respect the lockdown, after two or three days they want to go out."
Resumption of football after the crisis:
"Right now, people's concern isn't football. The priority is to find a way of beating this coronavirus. People want to return to work, get their business going again. I think football comes after all that."
Juventus:
"Unfortunately, the virus has spread there. I hope all the players are doing well. As for the Scudetto, I don't know how that's going to end up. No matches have been played in two weeks and the players are training at home, but it's not the same as when you train with the team. What's most important for the players is to get back to 100% physically."
Pogba:
"I know that [Zinedine] Zidane wants him at Real Madrid, but he'd like to return to Juventus. These kinds of situations don't only come down to Pogba, but also to Manchester United - he's under contract there until 2021. In my opinion, Pogba should find a team that makes him feel important so he can get back to his best."
Memories of Liverpool:
"Liverpool are something special: the fans, the club… I played with really terrific players there. Like Juventus, Liverpool also helped me to grow as a player and as a person. It's a shame that they've been knocked out of the Champions League, but it has to be said that the main aim was to win the Premier League. The fans have been waiting to win the title for a long time."
Salah:
"I don't know if Salah will stay at Liverpool. If he left, it could also be a good thing for Liverpool - they're a clever club and they'd know how to replace him. There are some fantastic youngsters who have what it takes to play for the Reds and put in top performances."
Could Salah go to Real Madrid?
"No, I think Sadio Mané is likelier to, because he has the characteristics that Zidane wants - he really rates him. I think Sadio Mané will go to Real Madrid."