LaLiga: Seven rising stars to have emerged over past seven months
Martin Odegaard, Fede Valverde, Marc Cucurella and four other players that have transitioned from promising talents to up-and-coming LaLiga stars over the course of this season.
David Soria (Getafe)
The Spanish goalkeeper has only conceded 27 goals in 2,700 minutes this season. He is a fundamental pillar for coach Pepe Bordalás and has played practically every game. The 26-year-old shot stopper managed a clean sheet against Ajax at the Coliseum a few weeks ago, which ultimately helped Getafe to win the tie and pass to the last 16 of the Europa League.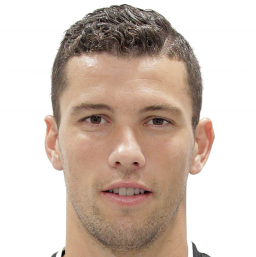 Yeray Álvarez (Athletic Bilbao)
Yeray has so far enjoyed a tremendous season. The 25-year-old central defender has managed to overcome several difficulties to surpass the impressive levels he reached last season, and has played a total of 2,730 minutes for Athletic this term. It has been an incredible rise for a player who was plying his trade with the reserves a year and a half ago.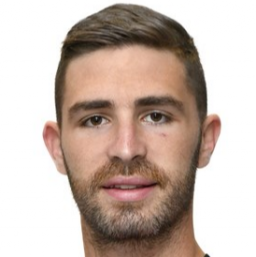 Fede Valverde (Real Madrid)
Fede Valverde (21) has arguably been the biggest revelation of the 2019-2020 season. Nobody could have predicted his incredible rise this term, which has seen him become a regular fixture in Zinedine Zidane's midfield, even keeping the likes of Toni Kroos out of the starting XI at times. Rarely have we seen such a significant impact from a player just making his transition into the first team.
Martin Odegaard (Real Sociedad)
There are few words that can describe Martin Odegaard's explosion onto the scene this season, but one would be colossal. The 21-year-old midfielder is a clear example of a young player that has transitioned from promising talent to bonafide star. One of the leaders at Real Sociedad this campaign, the Real Madrid loanee will undoubtedly be given his opportunity by Zidane upon his return to the Bernabéu after next season. The young Norwegian playmaker has so far provided four goals and five assists and has been instrumental in Real's fight for a Champions League spot.
Marc Cucurella (Getafe)
There seems to be no limit to the heights Cucurella can reach, as was evident from his impressive showing in the recent meetings with Ajax, where he was constantly looking for space between the lines. The 22-year-old already had demonstrated signs of his potential at Barcelona 'B', but his performances for Eibar last season and Getafe this term have cemented him as one of the great up-and-coming stars of LaLiga.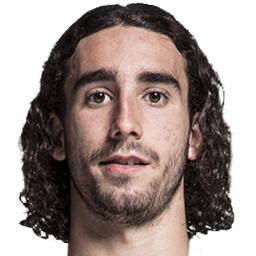 Ansu Fati (Barcelona)
Not long ago it would have been unfeasible to think that Ansu Fati would be regularly playing alongside Lionel Messi. The 17-year-old has played 25 games for Barcelona this season, providing five goals and one assist. After dazzling in his 12-minute debut against Betis and scoring in the following two games against Osasuna and Valencia, 'Fati-mania' has somewhat subsided. But there is no doubt we have witnessed a star being born.
Oscar Rodriguez (Leganés)
Óscar's rise at Leganés is a true reflection of the quality that he already demonstrated during his time in the underage ranks at Real Madrid. His elegance on the ball and the magic he conjures up when giving the final pass have made him an indisputable starter for coach, Javier Aguirre. The 21-year-old attacking midfielder has managed seven goals and two assists for Los Pepineros this season.