Real Madrid: Bale to make club dig deep to offload him
Gareth Bale feels he was mistreated by Real Madrid and Zinedine Zidane last summer, and remains eager to see out his contract at the Bernabéu.
Thirty-one in July, under contract until 2022 and on 14.5 million euros net a year, Gareth Bale is going to make Real Madrid dig deep if they are to offload him.
After AS revealed on Monday that Los Blancos will again open the exit door to the Welshman this summer, a source close to the player was categorical on the issue. "Now more than ever, Gareth's plan is to see out his contract at Madrid," this newspaper was told. "Where could he be better off than in Spain?"
Last summer, Bale came close to a move to Chinese Super League club Jiangsu Suning, only for the deal to fall through at the 11th hour after Madrid rowed back on their initial willingness to let him leave on a free transfer. Jiangsu were ready to make the forward the highest-paid player in the world and, having been seduced both by the financial terms and the opportunity to play a key role in raising Asia's standing in the global game, he had accepted.
Follow our live coverage of the coronavirus crisis
Bale suitors likely to be few and far between
It was the only concrete offer he received in the 2019 close season. Now a year older and with an increasingly extensive injury record (since joining Madrid, he has played just 47% of Los Merengues' total game time), Bale is likely to find suitors even harder to come by. What's more, despite the dearth of European clubs capable of replicating his current Madrid salary package, he has no intention of taking a pay cut.
As things stand, Bale's representatives view a return to Tottenham as impossible. Indeed, any kind of move back to the Premier League has been pretty much ruled out. Although no firm offer came in, there was interest from Bayern Munich last summer, but talks between the two clubs did not materialise, chiefly because Madrid were always going to demand a transfer fee from the Germans. Other than China, it would appear that Major League Soccer is the only option left open to Bale. However, it is not an issue that worries the player, who knows he has a Madrid contract that takes him almost right up to his 33rd birthday.
Real Madrid may have to agree to pay part of Bale's wages
Having come close to allowing him to leave on a free last year, this time around Madrid may also have to pick up some of his wages if they are to find him a new club, a Bale source has told AS. The club would have to decide which is preferable: get at least part of his salary off their 283-million-euro annual wage bill or, given they have recouped their investment in him, keep hold of him so that he can at least help the team out from time to time.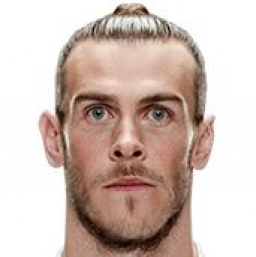 Either way, Bale's camp says the 30-year-old isn't willing to budge an inch after a summer saga last year in which, in his eyes, he was mistreated by the club. Firstly, when head coach Zinedine Zidane somewhat clumsily said it would be "better if he leaves tomorrow"; secondly, when Madrid finally refused to let him go for free.
Bale's most recent contract renewal came in October 2016, as Madrid extended a deal running until 2019 by three years. Two months earlier, then-Manchester United manager José Mourinho had pushed hard to take him to Old Trafford, in what was Los Merengues' last big opportunity to sell him for a high price. At the time, however, Madrid saw Bale as a key player.
Four years on, he's a bit-part figure on a large salary who Real Madrid will find expensive to get rid of.