Pic reveals Cristiano's optimum shape despite quarantine
The Juventus' striker's sister Katia Aveiro posted a picture to her Instagram feed which reveals the Portuguese striker maintaining his honed physique.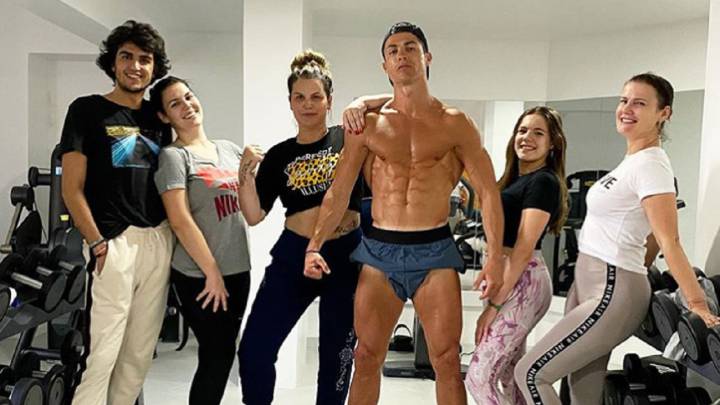 With several Juventus players testing positive for the Covid-19 virus, Cristiano Ronaldo, who was in his native Madeira at the time, decided to spend his quarantine period on the Portuguese island close to his family with the Turin based club's approval. The striker has been on hand to spend time with his mother Dolores who was released from hospital last weekend after suffering a stroke.

Home fitness
All Juventus, and indeed all Serie A players are maintaining their respective fitness regimes from home using home gymnasiums and swimming pools and as a photo posted on Instagram by the player's sister Katia Aveiro reveals that the Juve striker has lost none of his fine tuned muscular physique that epitomises his dedication to nutrition and a disciplined fitness regime.
The 43-year-old appears with her brother and other family members with the message: "..and we continue to fight, at home, in family and taking care of the body and mind".