Atleti's Mario Hermoso to host charity Fortnite games
The Atlético Madrid player is the latest to lend his services in a bid to raise money for the Red Cross and their ongoing attempt to tackle the Covid-19 virus.
As the world comes to terms with the impact of the Covid-19 virus, athletes around the planet are lending a hand in a number of initiatives, from drives to generate awareness on how to combat the disease, to money raising efforts which will help to tackle coronavirus.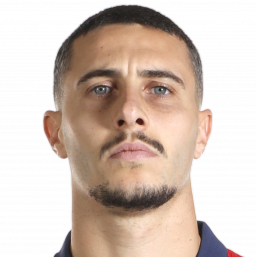 Last weekend, a Fifa 20 initiative by Spanish You-Tuber Ibai Llanos and supported by LaLiga, saw 180,000 euro raised for Unicef in their bid to tackle the Covid-19 virus. After the success of Fifa 20, it's the turn of the equally popular video-game Fortnite with Atletico Madrid's Mario Hermoso with support from Betis' Borja Igleisias, key organisers of a guest competition with money raised going to Spanish Red Cross (Cruz Roja).
Fortnite Solidario
To participate, each player has to make a five euro donation to the Spanish Red Cross and send a copy of the receipt via email to fortnitesolidario@gmail.com. They will then be sent a code to participate in game with the action starting each weekday at 20:00 CET.
Hermoso plans to add special guest participants every day with other football players and famous You-Tubers lined up to participate in this initiative.