Real Madrid: Meet Vinicius Junior's personal fitness trainer Thiago Lobo
The former fitness coach at Santos has been working with the young Real Madrid forward for the past year, helping him remain in shape throughout the campaign.
Earlier this week, Vinicius posted a few images of his daily workouts in his gym at home on the outskirts of Madrid. And even while the Real Madrid squad is in quarantine due to the coronavirus pandemic, the Brazilian appeared in fine physical shape. Much of that is down to his personal fitness trainer Thiago Lobo, one of the most respected coaches in his field in Brazilian football.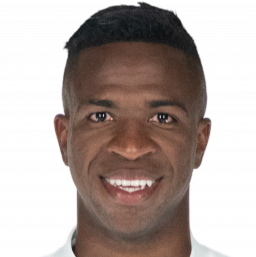 Thiago Lobo from Santos to Milan to Madrid
Lobo started out with the youth teams at Santos in 2002. He remained in Vila Belmiro until 2016, when he decided to further his career in Europe by accompanying Gabriel Barbosa, Gabigol who had recently signed for Inter Milan. "I'm not doing it for money, it's a new work opportunity for me, as well as an opportunity to look after the health of the player and something which might open other doors for me in the future," he explained at the time. One of Lobo's priorities is to always work in close conjunction with the player's club and be in total agreement with the coaching staff about how much extra training a player needs to do in his own time. The training plan which Lobo has drawn up for Vinicius is designed to compliment the regime the player follows with the rest of his Madrid team mates in Valdebebas.
Married to  Ariadne with two daughters - Duda and Malú, Thiago has lived on site at Vinicius' home since the player moved to Madrid. His arrival was approved just before the teenager suffered a ligament tear during the Champions League tie against Ajax in March last year. Vinicius and his agents both felt that he needed help in building himself up physically to be able to handle the rigours of the European game. The man chosen was Lobo - a well respected figure in Brazilian football who also had experience of living and working in Europe as well as vast knowledge of physical, aerobic and anaerobic training activities. He was the ideal man for the job - and he accepted.
Vinicius working hard throughout the coronavirus crisis
His first task was aiding Vinicius through his rehabilitation after his injury. Little by little, he has been developing the forward's physique, building up muscle mass and but without affecting his velocity, one of his key qualities. Football is on hold for now, but Vinicius is keeping busy and making sure he stays trim and in top shape - thanks to Thiago Lobo.