Only thing left for Carlos Vela is to win a title with his club
The captain of LAFC said during his interview with GQ that the only thing missing is to win a title with his club, something he has never accomplished before.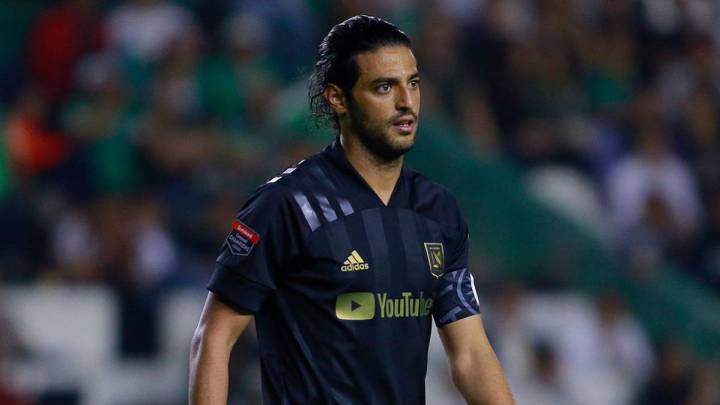 Carlos Vela has a natural talent for soccer and last year he had a brilliant season in Major League Soccer (MLS) that he won the MVP and the Golden Boot. Even though he had a brilliant season Los Angeles Football Club (LAFC) failed to win the MLS Cup when they lost in the conference final at home against Seattle Sounders who ended up winning the title at the end.
This year LAFC started the season with a victory against Inter Miami and then tied against Philadelphia Union before MLS decided to postpone the season due to the coronavirus pandemic. During this break Carlos Vela was interviewed by GQ Mexico where among many things he admitted that he wants to win a title with the club he plays for, something he has never accomplished in his career as a soccer player.
"I have never won a title with a club team before and I want to win it with LAFC, it's something I want to get out of my system and wish to accomplish before I retire", said the Mexican winger in his interview held at the Banc of California.
The titles that Carlos Vela has won
The only title he has won with all the teams he has played for was last year's MLS Supporters' Shield given by Major League Soccer to the team that has more points throughout the regular season. With Mexico's national team he has won 3 Gold Cups and the U-17 World Cup title in 2005.
If needed he would like to assist the Tokyo Olympics
Carlos Vela has said many times he did everything he could for Mexico's national team but nothing happened in the last World Cup so it is time for the younger generations to step forward. The 31-year-old also said during his interview with GQ that if needed he would attend the call of Mexico's soccer national team in the Tokyo Olympics that are now scheduled for next year due to the Covid-19 pandemic.
"I think with my experience I could help the young players during the Olympics. I like the event. It is something beautiful that goes on and if I am needed I'll be there," said Vela.