Coronavirus: Lavish spending and huge wages to be a thing of the past
Experts warn of a change to football's economic model in the coming years, and some propose capping transfer fees and players' wages.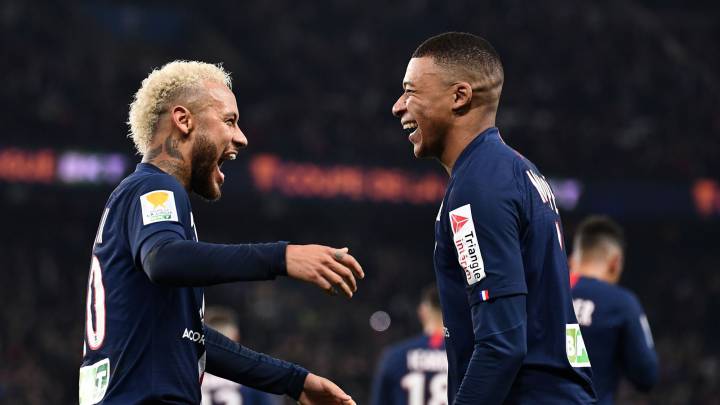 As countries across the world struggle to contain and cope with the effects of Covid-19, a period of cutbacks and economic realignment is on the horizon. As far as football is concerned, a period of austerity looms with clubs' financial clout and spending power significantly reduced, and their main sources of revenue – TV rights, ticket sales, season tickets, marketing, etc. – coming to a standstill.
A turning point for football
Experts now say that the financial impact of the coronavirus pandemic already constitutes a turning point for the game's economic model and the days of transfers in excess of 200 million euros (Neymar) or wage packages climbing above 8.5 million euros per month (Messi, according to L'Equipe) is firmly in the past.

"The world of football is in shock and the bubble could burst. The market will now see caution and common sense because no money is coming in. It's possible that nothing will be the same as before", economics lecturer Gay de Liébana stressed. However, Jaime Fortuño, professor at EAE Business School, believes it could recover in a few years: "The bubble will burst, but it will also return. It's not a problem of football as a business. The big-name signings will only disappear for a year or two. For now, we're unlikely to see huge deals and clubs will think twice before making big investments, even though signing Mbappé or Neymar offers a huge return. It will also affect those who want to sell players like Dembélé and Coutinho and the fact that, ultimately, they won't because it would be for less than 100 million euros."
Putting things in order
This whole scenario would also affect players' agents and the cuts they receive from big-money deals. "The coronavirus could freshen up football – it's a good time to look for common sense, to put things in order. An elite group of five or six teams was emerging and starting to dominate. You can't deny them having higher incomes but you can make their spending similar to the rest," José Antonio Martín 'Petón', the CEO of Bahía Internacional, an agency of football representatives, said.
Nevertheless, Manuel García Quilón, another Spanish football agent, doesn't agree with limiting the market: "This crisis is going to reduce revenue and slow down player investments. But limiting the market has no legal basis. Within legal parameters, everyone can manage things the way they see fit and decide what they want to invest. With lower profits, there will be fewer deals."