Santiago Cáseres "America are as big as River or Boca Juniors"
The Argentinean midfielder acknowledged that Club América and River Plate contacted him at the same time but decided to join the Liga MX team.
A couple of weeks ago Miguel Herrera said that Club América is one of the biggest teams in the continent alongside the likes of River Plate and Boca Juniors. This view created different opinions among many journalists in Mexico but now one of the new Liga MX players, Santiago Cáseres gave his thoughts on the subject.
The Argentinian midfielder said that at the time he had the chance to play for River Plate but decided to join Club América instead, "my manager had told me about the possibility of joining River but América is a big club maybe even as big as Boca so I decided to join the Liga MX team instead."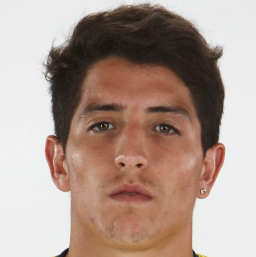 Cáseres arrived in Mexico for this season after playing for Villarreal in Spain to fill the gap that Guido Rodríguez left when he decided to leave América to join Real Betis. After 5 games in the Clausura 2020, Cáseres said that it was hard to adapt in the beginning.
"At first I had a hard time with the altitude of the city but Miguel Herrera helped me so much he is a fantastic head coach and that gave me tranquillity and time to adapt. For Argentinian players the Azteca stadium is an important place because Maradona played here and we won the World Cup."
Cáseres is willing to reduce his salary
The coronavirus pandemic has affected many live sports around the world including the Liga MX and this is affecting the economies for many clubs. Many outfits are cutting their players salary to help them pay the employees and Cáseres said he doesn't have a problem if América decides to take that route.

"If the cases of Covid-19 keep increasing Mexico will have obligatory quarantine for everyone in the country. It is hard to be far away from my family but the health of everyone is the most important thing. Since the league is postponed I don't have a problem if América cuts my paycheck to help others."