Cruz Azul "Rodríguez has a big task with Cruz Azul"
Cruz Azul's head coach Robert Dante Siboldi claimed that is striker Jonathan Rodríguez maintains the same rhythm he should play for Uruguay's national team.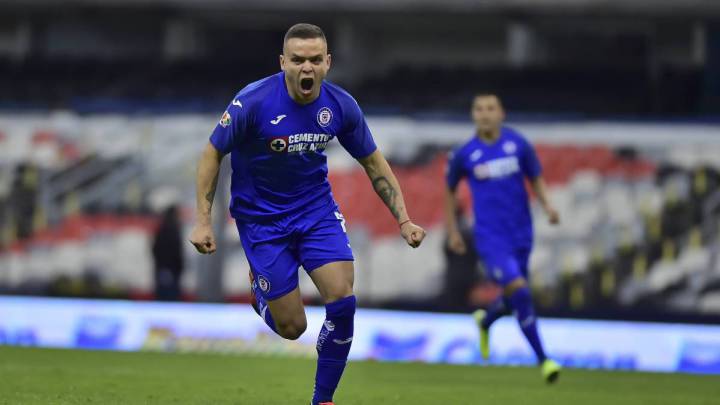 The Liga MX decided to postpone all games after week 10 when Cruz Azul was at the top of the table and had won 22 out of 25 possible points. Not only are they top of the table but they also have the league's top scorer in Jonathan Rodríguez, who scored 9 goals in 10 games.
"Jonathan has a big task with Cruz Azul, he needs to keep scoring after all of this is over and he needs to make history with the club. Our goal is to win the title after 23 years and if he keeps this rhythm he should be called for Uruguay's national team," said Siboldi during an interview with LatinUS.
The Cruz Azul head coach also said he was aware of the quality of player he had but he never thought his side would be top of the table in the middle of the season, "the team is very good right now, we have confidence, security and we are aware we are doing a great job. Before the semester started we aimed to be in the first five places and currently we are in number one so that is amazing," expressed Siboldi.
Before the league was postponed due to the coronavirus outbreak Cruz Azul beat Club América 1-0 with a sing goal from Jonathan Rodríguez at the end of week 10 at the Aztec stadium.