CORONAVIRUS
Coronavirus: Football's transfer market values have plummeted
CIES have published a study that says team values have dropped by a staggering amount with Manchester City, Real Madrid and Barcelona affected.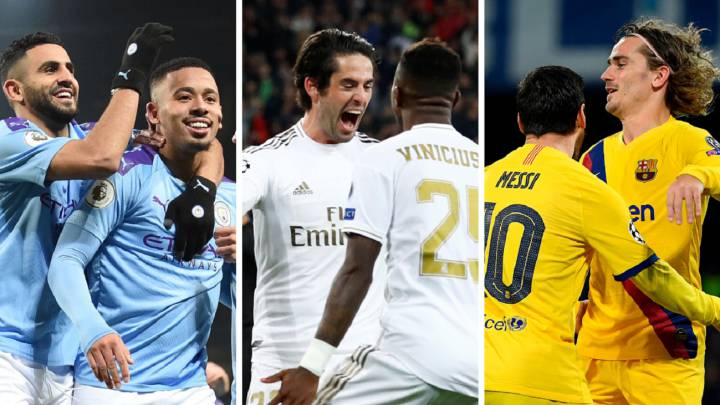 The coronavirus has brought football to a halt and is causing a number of financial problems for clubs. The leagues and federations are working to find a suitable date to restart their respective competitions but given the uncertain circumstances, it has been guesswork so far. Television rights are a massive aspect of a team's income and football has to be on television in order for clubs to cash in. While it's not, several teams have had to reduce salaries of their employees in order to create a little wiggle room financially.
The players have seen their values plummet too as the market hits a depression. Regardless of when football returns, it looks like we will have a summer transfer market like never before. We aren't sure when exactly it will take place but CIES have carried out a study analysing the main actors' values.
Teams see market value drop by 28%

In that study, CIES says that the overall value of teams in the top five leagues has fallen 28%. From €32 billion to €23.4 billion according to the report.
Market value loss according to CIES
| | | |
| --- | --- | --- |
| Club | Dropped value in euro | % lost |
| Manchester City | -412 | 30.30% |
| FC Barcelona | -366 | 31.30% |
| Liverpool | -353 | 25.10% |
| Real Madrid | -350 | 31.80% |
| Paris St-Germain | -302 | 31.40% |
The most affected so far is Manchester City, who have lost €412 million worth of value from 11 June to 23 March. Their squad now has a value of €949 million, a fall from €1361 million. Barcelona and Real Madrid also appear in the top 5 - second and fourth respectively. Barcelona have lost €366 million in value and Real Madrid are just behind them with a drop of €350 million. Liverpool have seen a 24.1% fall (€353 million) and Paris Saint-Germain (€302 million).
Looking at it from a percentage standpoint, Olympique Marseille have seen their squad value plummet 37.1% (€97 million). Inter are next with 35.7% (€276 million). Other clubs who have seen a significant fall include Bayern, Lazio, Real Betis, Leganés and Getafe.
---