Mutaz Essa Barshim under coronavirus lockdown: training at home, drawing and great food
The Qatari high jumper, an Aspire Academy for Sports Excellence graduates, is getting used to his new programme after the Tokyo Olympic Games 2020 were postponed due to the Covid-19 pandemic.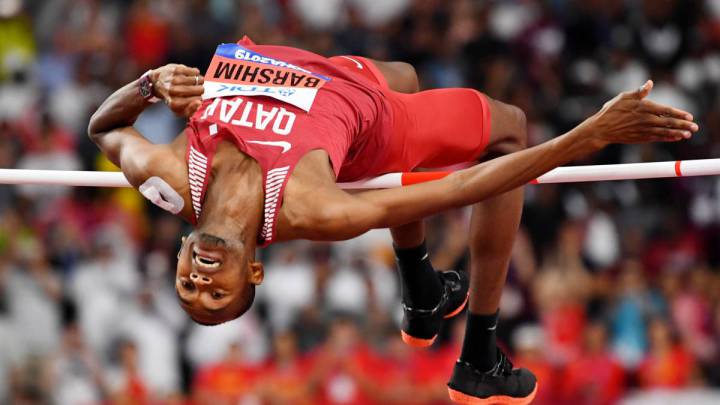 Just like so many other athletes who were getting ready for this summer's Olympic Games in Tokyo before the announcement they would be postponed for a year due to the coronavirus pandemic, Mutaz Essa Barshim, Qatar's high jump champion (winner of the gold medal at the World Championships in 2017 and 2019 and the silver medal in 2016 at the Summer Olympics in Rio) and a graduate of the Aspire Academy for Sporting Excellence is coping with the complete change of plans, meaning he has to wait another year to take part in the Games, where his dream is to win a high jump gold medal.
Barshim coping with coronavrius isolation
With much of the world on lockdown to stop the spread of Covid-19, and people being ordered to stay at home unless it is strictly necessary, Barshim is at home in the capital of Qatar, Doha, where he spends his time training and doing tasks about the house, such as cooking for example.
The Qatari champion said: "I stick to the rules about staying at home and not going out, above all because Covid-19 is spreading fast around the world, so we need to follow the rules and the instructions, because when it's about our safety, nothing else matters" and added, "we need everyone to support this in order to get through this difficult situation."
"Of course the coronavirus has affected my training programme a lot, just as the postponement of the Olympics has, so I can't train go on training like before. We're facing a difficult situation we've never faced before and we can't do any more than follow the rules so we can get over and life can go back to normal," noted Barshim.
Talking of his personal quarantine, Barshim said "I spent the day at home. I start the day with prayers, then I train, and then I make the most of the time to get on with household tasks such as cleaning the kitchen, sorting out the house, playing, drawing, putting the drawings up, playing Monopoly. I normally spend a lot of time with my family and friends, so I have a lot of time to answer mails and I spend time cooking, while I've got the chance to do it.