Modric set to stay with Real Madrid through to 2021
The 34-yer-old Croatian international will see out his present contract with the Santiago Bernabéu outfit.
Luka Modric will see out his current contract with Real Madrid, which means that fans of the LaLiga club are set to see the mercurial Croatian international don the famous white shirt through to 30 June, 2021. The midfielder is now 34 years old and there was much speculation that the time was right for the player to move aside and make way for Norwegian Martin Odegaard who has been one of the revelations in the 2019/20 campaign with Real Sociedad. Modric himself made it known to Madrid's coaching staff that if he felt he was not capable of performing at the highest level, he would step aside and make way for emerging players.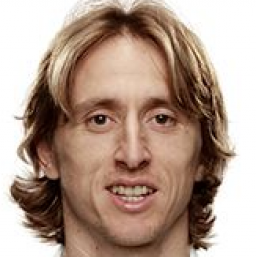 Modric has eased his way into the current season delivering mediocre performances in the early stage of the campaign but as the months pass by, the Croatian's displays have impressed. Despite his discreet early season, the midfielder ranks as the ninth most used Real Madrid player by Zinedine Zidane this season having clocked up a cumulative total of 1,904 minutes playing time. Casemiro on 3,120' leads the way followed by Ramos (3,033), Varane (3,001), Benzema (2,957), Carvajal (2,910), Courtois (2,865), Kroos (2,702) and Uruguayan Fede Valverde (2,068). Despite this level of playing time, the Croatian has remained un-troubled by injury during the year.
After winning the 2018 Ballon d'Or and reaching the Russia World Cup final with Croatia, the Zadar born player is keen to add to his silver-wear haul with the LaLiga side. With the league temporarily suspended due to the Covid-19 pandemic, the player was anxious to show solidarity in the face of the pandemic and help his home-town by making a 100,000 euro donation to the main hospital in Zadar.
Fans of the talented ventral player can rest soundly, knowing that the Croatian will be thrilling the Santiago Bernabéu faithful through to the end of the 2020/21 season.