PM Narendra Modi's full speech: message about coronavirus in India today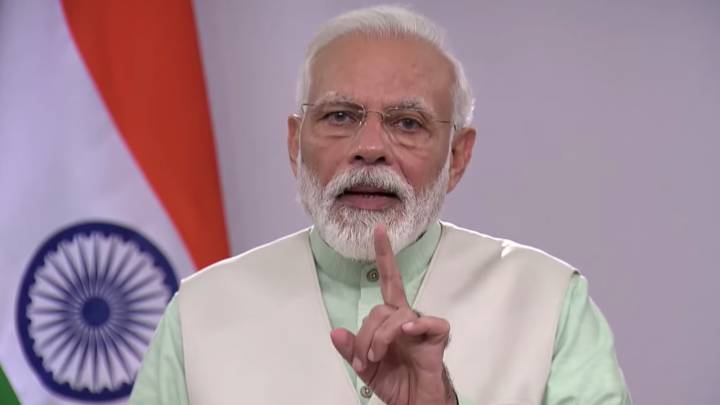 PM Modi urges Indians to show coronavirus "the power of light"
Indian Prime Minister Narendra Modi has called on the country's people to turn off the lights in their homes for nine minutes at 21:00 IST on Sunday, and to display lamps, candles and mobile-phone torchlights in a show of the nation's collective determination to beat the coronavirus pandemic.
Since Tuesday last week, India's population of 1.3 billion has been under a 21-day lockdown in a bid to curb the spread of Covid-19, which has so far registered just over 2,500 cases in the country, leading to 72 deaths.
Speaking on Friday, Modi said: "This Sunday, on 5 April, we must all together challenge the darkness spread by the corona crisis, introducing it to the power of light. On this 5 April, we must awaken the superpower of 130 crore* Indians. We must take the super resolve of 130 crore Indians to even greater heights."
*Commonly used in India, 'crore' is a unit of measurement equal to 10 million
.