LIGUE 1
NBA: Tony Parker could replace Aulas as Lyon president
Tony Parker and Jean-Michel Aulas maintain a very strong relationship and even more so after the agreement between Lyon and Asvel.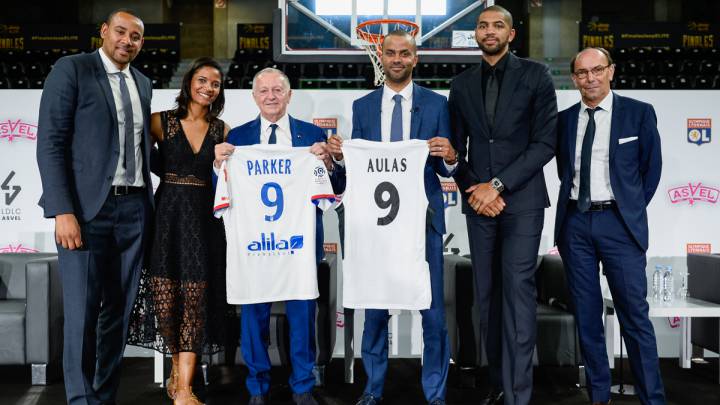 Jean-Michel Aulas, president of Olympique Lyon for the last 32 years, could already have his successor in mind when he eventually leaves his role. It won't be in the immediate future but one of France's most notable teams of the last number of years might be ready to make a big change at the position of president. Tony Parker, the former San Antonio Spurs basketball player in the NBA, could be the man to succeed him in the role.

A number of months ago, outlined the work done by Parker during Lyon's EuroLeague basketball campaign the previous season and said that he has an agreement to collaborate with a football team in Ródano. "Tony Parker ticks all the boxes to be the president of Lyon," said Aulas. "For some month, we have worker together to improve business."
Ol Groupe, the business run by Aulas, purchased 31.6% of Asvel's shares last summer. Asvel is a French basketball team which Parker is the president of. Parker is also Lyon's ambassador outside of France and participated in the acquisition of Reign FC (OL Reign currently). He will also be a member of the Administration Council at the club next season.