PSG: Cavani hasn't totally ruled out Atlético Madrid move
While the relationship between the two clubs deteriorated as a result of the botched move in January, Cavani still sees a move to Atleti as a possibility.
Atleti president Enrique Cerezo was furious that the deal fell through at the eleventh hour. ""It's a disgrace. The situation with some players' representatives and their families. We won't be cowed by those trying to rob us," he seethed. The player's brother responded to those comments to Cadena SER: "Do you really think Edi didn't play for almost a whole month at PSG for me to then go an jeopardise the operation for a commission, leaving Edi without his dream of going to Atlético Madrid? And not forgetting all the hassle we had with PSG..." he explained. "Atlético couldn't cover the entire cost of the operation and PSG were not willing to lower the asking price. Atlético were unable to reach an agreement".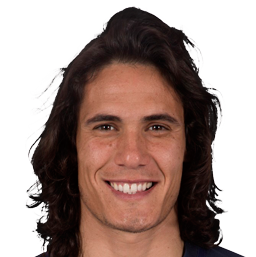 Accoding to UOL Sport, Cavani's priority is still joining Atlético. In June, or later this summer due to the coronavirus crisis, the Uruguayan will be out of contract and free to join the club of his choice. His brother Walter admits that anything could happen, although when asked about clubs who could be interested, he explained: "With Napoli, there's nothing at the moment, there has been no contact. Clubs in South America? It's a possibility - In Brazil,  there's Flamengo, Palmeiras, Inter de Porto Alegre... Argentina, Boca..." But UOL Sport says Cavani hopes to be playing in LaLiga next season, and under El Cholo at Atleti.