Coronavirus: how to wash and disinfect masks to reuse
As some governments look towards changing their advice on the effectiveness of face masks for the general population, Stanford University has some thoughts on reusability.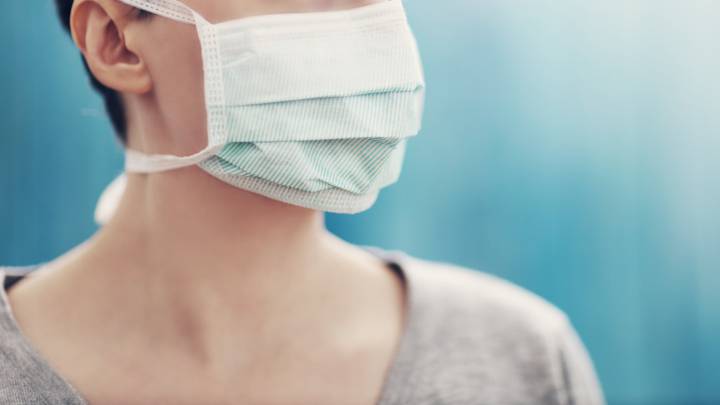 The World Health Organization (WHO) and numerous governments have insisted that the use of masks in the fight against the spread of coronavirus is only essential for people who are already infected or those who are suffering from symptoms. The idea being that it will reduce the chances of them infecting others. So, what else is useful to know about wearing masks.
Masks against Covid-19
Much has been debated about masks, something that is much more part of the culture in some Eastern countries than of those of the West and authorities have also recommended that anyone caring for someone infected with Covid-19 should also wear a face covering. Healthy people, however, have generally been told that they do not need to use them as the majority of standard masks do not protect you from getting sick. The question raised, of course, is that there are many asymptomatic carriers of the virus, and we have seen thermal imaging of how the masks work. For this reason, the advice, at least in some countries, is being reviewed.
Prevention is always better than a cure but there are some important guidelines that must be followed when using masks. Surgical ones are designed to be disposable, that is, only for a single use, and they need to be changed as soon as they become wet. However, researchers at Stanford University have found a way to use them more than once, in an attempt to aid medical teams given the shortage of protective equipment.
"To be effective, a decontamination method must eliminate the viral threat, be harmless to the users and preserve the integrity of the mask," they state.
Two effective decontamination methods
The scientific research points to two unique methods that have proven effective: heating the mask in an oven at 70 degrees for 30 minutes and steaming them for 10 minutes. Their tests were carried out with a specific model, the N95 masks, and they do emphasise in the conclusions that their work is aimed only at healthcare professionals.
Surgical masks do not provide protection against infectious agents that are in the air, but they do manage to contain the droplets that a sick person expels when coughing. In other words, they are effective against infectious agents found in saliva, as is the case with Covid-19. Homemade fabric masks, on the other hand, have not been given official approval and have not been proven to be entirely useful, although Stanford University also points to masks being a useful addition to how countries slowly come out of lockdown. Either way, any mask that is being worn must be thoroughly disinfected before reusing.
Microparticle filters in masks, like those worn by medical professionals who have received the appropriate equipment, are effective and can be reused if hygiene guidelines are followed. These types of masks protect the person wearing them as they prevent the coronavirus from entering the body.
---
Follow all the latest news on the coronavirus pandemic with our daily live blog.