Culture Secretary: Premier League wage deadlock is "deeply concerning"
After the Premier League's proposed 30% wage cut was dismissed by the Professional Footballers Association (PFA), football authorities in England are set to begin discussions on a club-by-club basis.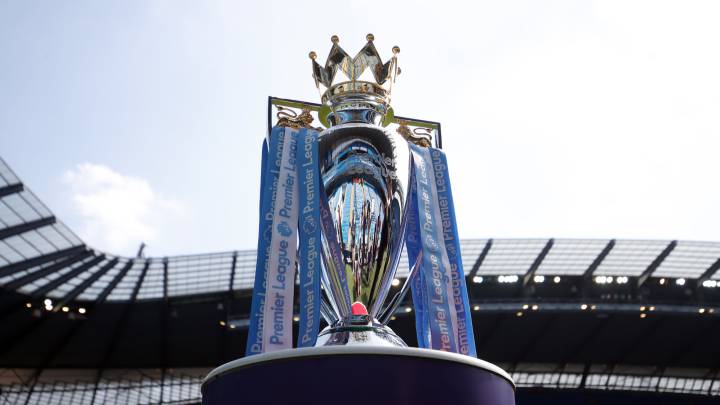 The dispute over footballers' wages looks likely to continue with the Premier League seeking some financial relief for its clubs amid the threat of a prolonged period without football matches.
On Saturday the Premier League informed senior players that a wage cut would be required to help combat the predicted total losses of around £1billion if the season is not able to be resumed. A large amount of that figure would be for lost broadcasting revenue from fixtures that have to be cancelled.
Furlough scheme
Clubs have already looked to lessen the impact of those losses with a number of Premier League sides having placed their non-playing staff on the government's furlough scheme. However while they are legally entitled to use the scheme; Liverpool, Newcastle United, Tottenham Hotspur, Bournemouth and Norwich City have drawn criticism for claiming tax-payer money while their first-team squad remain on full pay.
Further pressure was put on the league today by Oliver Dowden, the Secretary of State for Digital, Culture, Media and Sport, who called on clubs to play their part in tackling the coronavirus crisis.
Concerned about the turn football talks have taken tonight. People do not want to see infighting in our national sport at a time of crisis.

Football must play its part to show that the sport understands the pressures its lower paid staff, communities and fans face.

— Oliver Dowden #StayHomeSaveLives (@OliverDowden) April 4, 2020
Writing in the Telegraph this morning, the Conservative MP accused clubs of being out of touch with the nation:
"Leaving the public purse to pick up the cost of furloughing low paid workers, whilst players earn millions and billionaire owners go untouched is something I know the public will rightly take a very dim view of.
"At a time of national crisis, our national sport must play its part. I expect to see the football authorities judge the mood of the country and come together with an agreement urgently."
The most recent meeting between the Premier League shareholders last Friday saw all twenty clubs agree to consult players on amendments to wages amounting to a 30% reduction. However a PFA statement issued a day later claimed the move would actually be detrimental to the NHS and other public services due to the loss of tax contributions of around £200million.
But as pressure mounts on football as a sport to contribute more at a time when resources are stretched throughout society, it looks like some concessions will need to be made.
Live coverage of the coronavirus crisis
You can stay up-to-date with the latest news on the coronavirus pandemic by following our daily live blog.