REAL MADRID
Real Madrid line up Mbappé transfer for 2021
The coronavirus has put Madrid's pursuit of Kylian Mbappé on the back-burner but it has also given them an edge in potential transfer negotiations.
The dream of seeing Kylian Mbappé strut his stuff in white at the Santiago Bernabéu will have to wait another year. The coronavirus crisis, which has led to financial difficulties for many clubs, has forced Madrid to re-assess their transfer strategy. Operación Mbappé, the most ambitious aspect of that strategy has been in the works for five years but will have to wait until the summer of 2021.
There was hope at Madrid they could sign the French striker this summer. The continuous spats between Thomas Tuchel and the player including Mbappé showing his disapproval at being substituted publicly and then refusing to apologise have been one reason for optimism at Madrid. His disagreement with the PSG Ultras' and his public courting of others teams have further driven a wedge between the Paris club and the player. "I need to feel like the leader of an important project," Mbappé said last year during a Ligue 1 Gala. "I hope it's in Paris but if not, it'll be somewhere else..."
PSG's failure to win the Champions League is another sticking point for Mbappé. The coronavirus crisis has pushed everything back due to economic uncertainty and it has changed several players' scenarios too. L'Equipe corroborated that information on Monday by saying that Mbappé and Neymar were nontransferable until now. The Brazilian remains linked with Barcelona.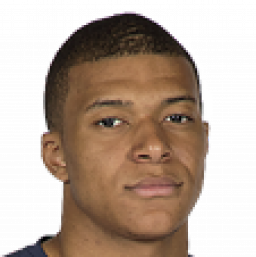 Mbappé, for his part, is playing his role in making a transfer to Madrid possible. He is yet to renew his contract with the French side with his current deal expiring in 2022.
Real Madrid's strategy to sign Mbappé
The player's determination is key to a move so that PSG are aware that they will have to buckle and enter negotiations for his departure if he does not renew his contract. In 2022, he could leave for free where he could sign for a staggering salary. That is something neither side really want because Madrid maintain good relations with PSG.
The economic crisis has given Madrid an edge. A few months ago, this transfer might have cost €300 million. In 2021, we might be looking at half that figure.