Coronavirus: Toni Kroos explains why he's "not in favour" of player salary cuts
The Real Madrid midfielder has explained why he believes player salaries should not be reduced during the coronavirus crisis.
Toni Kroos has stated that he is not in favour of the reduction of player salaries as football clubs struggle to deal with the financial fallout from the coronavirus crisis.
"Cutting salaries is like a donation in vain – or for the club," the Real Madrid midfielder said in an interview on the SWR Sport podcast, while stressing that the club, at least for the moment, has no problems financially.
Kroos believes that the move to cut player salaries will strengthen club coffers but will go in no way to help the most vulnerable and disadvantaged during the crisis; whereas paying players their full wage would allow them to make valuable contributions to societal causes.
"I am in favour of paying the full salary and let everyone do sensible things with it. Everyone is being asked to help where necessary, and there are many places where it is necessary," said the German international. 
Nevertheless, Kroos did acknowledge the concerns for the global football industry and the financial repercussions of the COVID-19 pandemic.
"Many clubs are losing out on planned income. It also depends on how long everything will be stopped. If, for example, football recommences in May, solutions will surely be found," he said.
"If it is necessary to stop until winter, I can imagine that some clubs will not be able to go on. That would change football as we know it."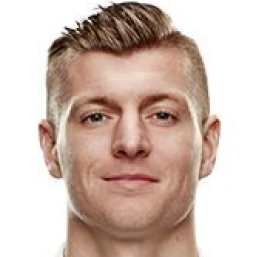 Real Madrid finances are robust
Kroos also assured that, for the moment, Real Madrid has no problems in maintaining players salaries, stating the club's "finances are robust".
As it stands, the Bernabéu board have not furloughed players under Spain's temporary redundancy scheme for out-of-work employees during the crisis (known as ERTE) – a move which some other clubs have already taken.
But, as previously reported by AS, the club would give its approval to any consensual decision made by LaLiga regarding cuts to player salaries in its negotiations with the Spanish Footballers Association (AFE).
LaLiga president says all clubs will make salary cuts
Speaking to the foreign press via video link on Tuesday, LaLiga president Javier Tebas discussed the matter, saying that all clubs would move to cut players salaries in the coming days.
"We are currently in an exceptional and unpredictable crisis that is having an enormous impact. Everyone is losing money, so it seems normal to me that players' salaries would also be reduced. In Spain we could not come to an agreement with [AFE], our negotiations broke down yesterday," said Tebas.
"At the moment, eight LaLiga clubs (from the first and second divisions) have requested ERTE, but in the coming days all our teams will activate salary reduction protocols, either through ERTE or with individual agreements with their players. Spanish football does not intend to resort to state aid, we must be economically independent."