Zlatan trains with Hammarby as he considers future plans
Swedish daily Expressen published a video of the striker training with the Sodermalm based outfit despite the domestic league being postponed.
Swedish striker Zlatan Ibrahimovic is unsure what his future holds amid reports he will leave AC Milan at the end of the season and possibly retire.
Ibrahimovic, 38, returned to Serie side AC Milan in December and scored four goals in 10 appearances before the campaign was stopped due to the coronavirus pandemic. Ibrahimovic said even he was unsure about what was ahead as he considers his options.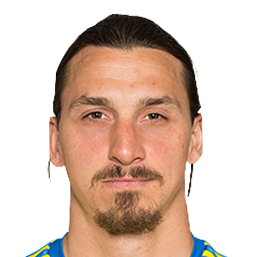 "Let's see," he told Svenska Dagbladet recently. "I don't even know what I want. Something new happens every day. Who could have predicted this with corona? We just have to try to live and enjoy life.
Swedish daily Expressen published images of Ibrahimovic training with domestic side Hammarby with club president Richard von Yxkull, confirming that the request to train came from the player
It's not clear for how long the veteran striker will train with the side who hail from the Sodermalm area of the Swedish capital as there is still no confirmation as to when the Serie A campaign will resume. The domestic Allsvenskan is also on hold but restrictions in Sweden can see that training sessions for top flight sides can continue.
The 38-year-old Ibrahimovic, recently acquired 25% of the club from the capital with the initiative provoking a major backlash from fans in his home-town of Malmo,