Marcos Llorente donates Anfield shirt to raise Covid-19 funds
The Atlético Madrid player came on to devastating effect in the Champions League second leg in Liverpool, but decided to give away his prized kit.
Marcos Llorente, the unexpected hero at Anfield, has made a very special donation in the charity raffle #lamejorasistencia sponsored by the ACB, which sees sporting personalities contribute precious items to raise money. Carlos Sainz Jr, Sergio Rodríguez, Bruno Hortelano were among the others to donate, along with the Atlético Madrid player.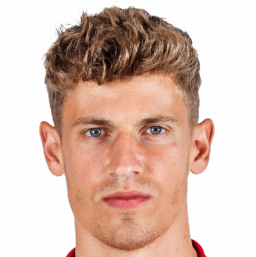 Anfield shirt gifted by Llorente
All the benefits of initiative will go to the fight against Covid-19 and Llorente was happy to play a role by contributing something that is already part of Atleti history: the shirt he wore that night under the cold rain in Liverpool.
Llorente came on late in the game, as a substitute for Diego Costa, and the rest is history. And the shirt played its part as he celebrated his winning goal at the corner flag as his teammates flocked to be with him and the travelling fans.
The shirt had huge meaning for the former Real Madrid man but he looked at the greater good in the face of this pandemic that has hit Spain hard. He still has his dog recently called 'Anfield' to cuddle at night.