Coronavirus: can you be infected with Covid-19 more than once?
There have been over 70 cases of people apparently becoming infected with the coronavirus twice in South Korea, leading to fears that the virus could be more resilient than thought.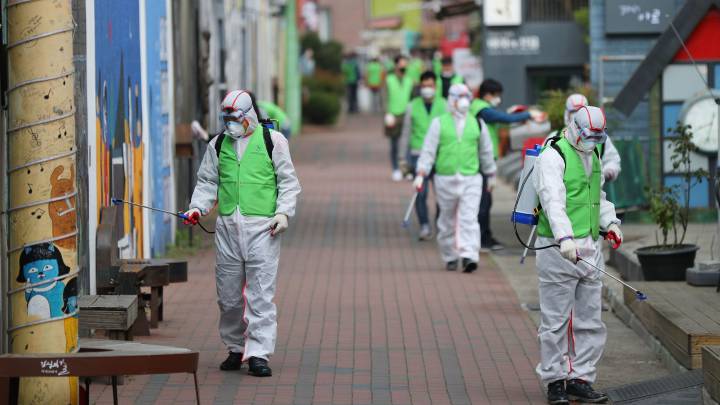 Despite South Korea having proven to be one of the most effective countries in the world at containing the coronavirus and at preventing fatalities from the disease (211 deaths from a total of 10,480 cases at the time of writing, with 7,243 recoveries), there is some concern over the possibility of patients becoming infected with the virus more than once.
The Korea Herald reports that 74 people in South Korea have tested positive for Covid-19 again after being given the medical green light following discharge from hospital. The tests were carried out on recovered patients after they were released from quarantine restrictions.
Although the World Health Organization has not carried out any conclusive studies on the possibilty of re-infection, there are concerns over the potential for a second wave of Covid-19 if lock down measures in place across the world are lifted prematurely.
A patient in Italy also tested positive for coronavirus twice, something that virologist Giovanni Di Perri, the head of the infectious diseases department at the University of Turin, said was quite common with most forms of transmittable illnesses. That has led researchers to consider the scenario that Covid-19 has the ability to lie dormant in the human body before reactivating after a certain length of time.
Keep up to date with all the latest on the Covid-19 pandemic with our live blog
South Korea trying to determine if tests are false positives
"The ratio of patients retesting positive is very small even if we were to see more cases. … It is important to examine the virus and check for infectivity in these cases," Kwon Joon-wook, deputy director of the Korea Centers for Disease Control and Prevention, said during a briefing this week. "There have been a number of cases when during treatment a patient has tested negative one day and then positive the next."
Experts in South Korea are now using epidemiology tests to determine whether these apparent cases of re-infection with Covid-19 are genuine or whether for some reason the patients in question have returned false positive tests after recovering from coronavirus.