US coronavirus stimulus check: when is it deposited and who will be first to receive it?
The IRS has already begun to release the first round of coronavirus payments to individuals and couples out of work due to coronavirus.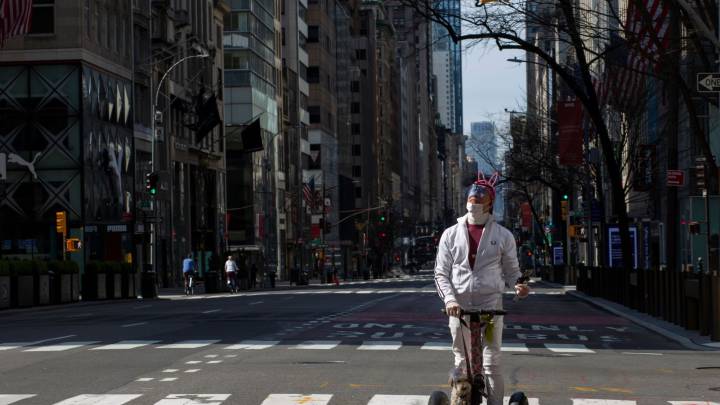 Americans citizens across the U.S left out of work due to the coronavirus crisis have already begun to receive their cash payments via direct deposits in their bank accounts as part of the $2 trillion bill passed by Congress to stimulate the economy.
"#IRS deposited the first Economic Impact Payments into taxpayers' bank accounts today. We know many people are anxious to get their payments; we'll continue issuing them as fast as we can," the IRS tweeted this weekend.
In the first few weeks, the IRS will reportedly prioritize the first few waves of payments toward low-income citizens and social security beneficiaries.
Follow our live coverage of coronavirus news as it breaks.
Who qualifies for the coronavirus payment?
The IRS has said that eligible taxpayers who filed tax returns in for 2018 or 2019, made less than $75,000 and registered for direct deposit will automatically receive a stimulus payment of up to $1,200. Married couples that file jointly and made less than $150,000 will get $2,400, plus $500 for each qualifying child.
Individuals receiving social security retirement, disability benefits or railroad retirement benefits but didn't file a return for 2019 or 2018 will also automatically receive a payment in the "near future," the IRS has stated.
Those individuals have not registered direct deposit information with the IRS may have to wait up to several months for checks to be mailed by post. However an online platform is expected to be rolled out by the IRS which will help those that have not registered for direct deposit to do so, in order to speed up their payments.