Lautaro's agent: "There's a very big chance that he will join Barcelona"
Sergio Zárate, one of Lautaro Martínez's agents, told Fox Sports Mexico that the striker will play in Spain: "He's a tremendous player, the sky's the limit".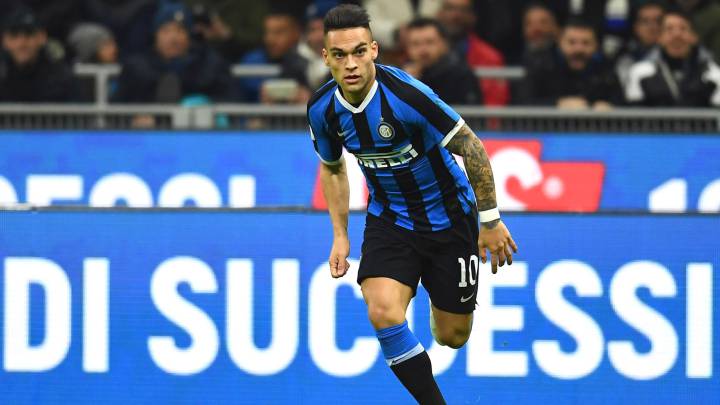 Sergio Zárate, one of the agents currently representing Lautaro Martínez, has told Fox Sports Mexico that the Argentinean forward will soon be playing football in Spain: "He's a tremendous player - there are no limits for him," he explained. Zárate's words come just 24 hours after comments made by Inter Milan vice-president Javier Zanetti, who declared that the player will remain in Italy "for a long time yet".
Could Lautaro's future lie at Barcelona? There is a very big possibility. He's a brilliant player - a tremendous player, there is no limit for him. He wants to be with Messi.
Inter: However much Inter might want to keep him, it's the market that decides. As always, and these big clubs in Europe, when they want a player, they go all out to get him. Loyalty doesn't come into it.
Zanetti's declaration that he will stay: They're the ones who are in charge; but at the end of the day, it's the player who might have the final say. Anyway, while Leo is there [at Barcelona], and think there is more of a chance that he will want to play alongside one of the greatest players there has ever been..