Hazard resisting quarantine temptations: "I've been trying to keep off the cakes"
The Real Madrid forward spoke to RTBF about how he and his family have been handling self-isolation: "I haven't been able to teach the kids much football..."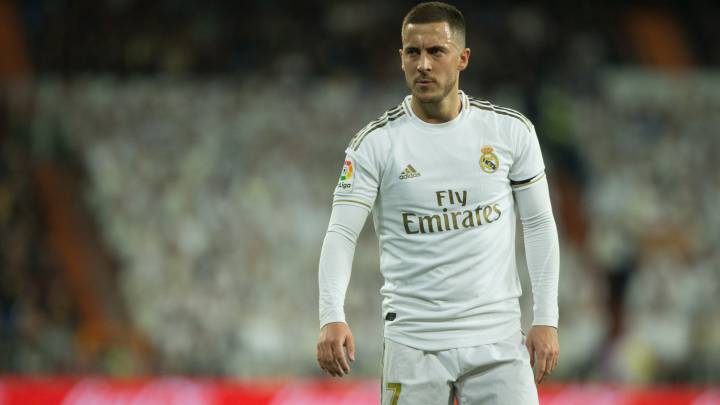 Back at the end of March, Edén Hazard took time out to chat to RTBF about how he has been adjusting to quarantine with his family. This weekend, he gave an update on how he has been coping as he and the rest of the Real Madrid squad continue training on their own. Hazard said recently that he knows he will be judged on his second season at the Bernabeu after missing most of the first.
Recovery. I haven't really been able to teach my kids much football while I'm at home because I'm still not at my best.
Following a diet. That's difficult for me as well! But I'm trying not to eat much, I try not to open the cupboard where the cakes are - I'm right next to it as we speak, but it's not easy.
Working from home. I am following my physio's online exercise programme - he isn't able to come to my house at the moment because he fell ill and has to stay at home. We started work 10 days ago but now he's at home and he sends me videos. It's mainly floor exercises, I'm doing exercises to strengthen my ankle. I'm doing what I can while I'm at home.