Coronavirus: more than 40,000 people have recovered in US
The United States is feeling the full force of the coronavirus pandemic but there is good news from the front line as recoveries rise by 10,000 from April 12-13.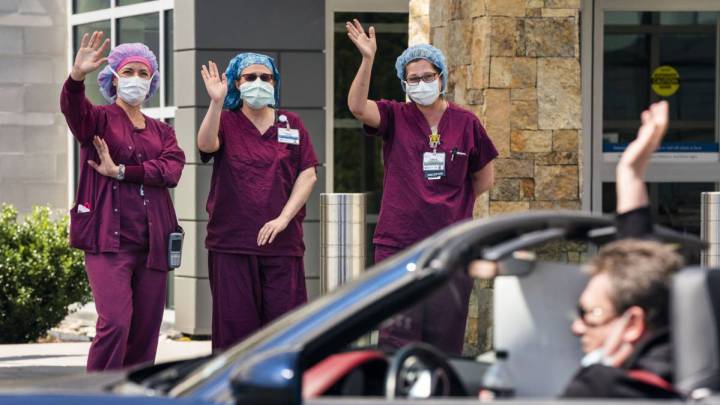 As of the evening of April 13 (21:00 CEST) the United States has confirmed that there are a total of 568,176 confirmed cases of Covid-19 across the country, with 22,935 people losing their lives to the coronavirus. However, there is some good news as the total number of recovered patients saw a sharp increase from the early hours of April 12, with total the total number of people beating the virus rising from 30,453 to 42,324 at the above time, according to Johns Hopkins University data.
Experts in the White House warned this week will be the hardest one of the pandemic across the country.
New York is at the epicentre of the outbreak in the US, with 195,198 cases at the time of writing and also highest number of recovered cases. Close to 500,000 residents of New York have been tested for Covid-19 while the US as a whole has seen every state placed under a disaster declaration for the first time in the country's history. That led Prsident Donald Trump to declare a national emergency and to suggest he will invoke the 1988 Stafford Act.
States extend quarantine restrictions
We need to stay the course.

We have flattened the curve by our actions.

New Yorkers rose to the challenge to protect one another.

We are #NewYorkTough.

— Andrew Cuomo (@NYGovCuomo) April 13, 2020
Meanwhile, lockdown procedures across the US vary from state to state but all 50 have now imposed some kind of restrictions on citizens in terms of what is deemed essential outdoors activity and how, where and when they can travel. For a brief summary of some of the main lockdown procedures in keu US states battling the coronavirus pandemic, you can click here.