Stay fit at home with star athletes and Aspetar's initiative to fight coronavirus
The experts at the Aspetar Hospital in Doha have teamed up with leading sportspeople to provide online training classes for everyone from beginners to pro athletes during the Covid-19 lockdown.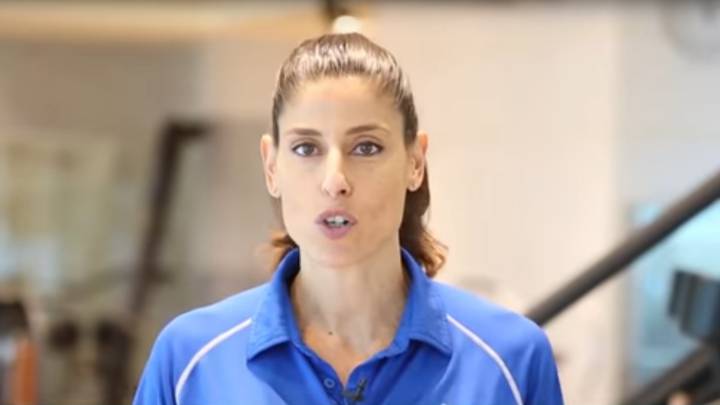 A number of Qatari and other international athletes have been taking part in an initiative from the 'Aspetar' Orthopaedic and Sports Medicine Hospital, with the goal of providing online training for both athletes and the general public, to help them maintain a positive outlook and their physical conditioning during the lockdowns and 'physical distancing' in place in many countries to avoid the spread of the novel coronavirus.
Stay fit and beat the coronavirus at home
One of the stars, Qatari rally champion Nasser Bin Saleh Al-Attiyah, took part in the initiative, offering a number of exercises and drills for athletes and those tuning in to the Aspetar YouTube channel, including Qatari star Maryam Farid and a member of the Qatar national beach volleyball team, Ahmed Tijan.
The list of participants is growing, with the participation of a number of other athletes including: Al Rayyan star, Sebastian Soria; Qatari professional boxer Fahd bin Khaled bin Jassim Al Thani, who fights at light middleweight, competes under a license from the Spanish pro boxing body; motorcyclist Saeed Al Salti; Ahmed Morjan, Qatar national beach volley team member; and Qatari athlete Rica Taha.
In line with its mission to provide a range of services on electronic platforms and social media, Aspetar is publishing the series of videos which show the exercises which are perfect for home exercising - for those who want to get fit in their house, helping to improve physical conditioning and boosting their immune systems during the lockdown. The aim of the initiative is to make the most of the period of social isolation in place to prevent the spread of Covid-19, with people being asked to stay at home and avoid meeting other people, meaning all organised sport is cancelled at the moment.
Exercise classes for all the family during lockdown
The videos take the form of exercise classes, designed and hosted by the specialists and experts who look after the athletes at the Aspetar facilities, with the participation of Qatari sports stars. The goal is to help everyone from professional sportspeople to beginners. That means there's no need to have specialist sports equipment in order for the whole family to take part at home.
The initiative is one way in which Aspetar raises awareness of the importance of fitness through the media and on the hospital's social networks, providing recommendations and evidence-backed studies which form part of Aspetar's mission to boost sports science and improve the knowledge of experts and specialists who are interested in sports, as well as a general audience around the world.
Mohammed Khalifa Al-Suwaidi, general manager of Aspetar, said "We're delighted to be able to offer this sporting initiative, to motivate everyone who wants to get fit and maintain their physical condition to help overcome the effects of the coronavirus pandemic." He went on: "I'd like to thank everyone who took part in the initiative, which just goes to show their desire to do whatever they can for society. Their participation has had a major impact in helping reaching the goals of the initiative, so we're looking for more star athletes to take part in future classes."