Barcelona: "It's time to sell Dembélé" says Rivaldo
Rivaldo feels it's time for the player to move on: "This summer could be the ideal opportunity for Barcelona to either sell him or include him in another operation".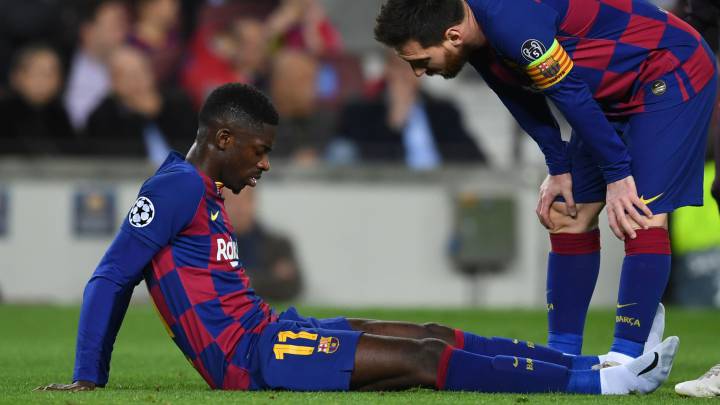 "The moment has arrived for Barcelona to sell Ousmane Dembélé," says Rivaldo, who feels that the club would be better off focusing on bringing in Lautaro Martínez or Neymar, whose transfer to PSG partly funded the operation to sign the French forward in 2018.
Perfect opportunity to cash in on
Dembélé
Rivaldo feels that Dembélé has been given sufficient time to show his worth but in spite of that, has failed to live up to expectations at Camp Nou. "Ousmane Dembélé joined Barcelona almost three years ago and has had plenty of time to settle in at the club and show what he is worth. He's still a player with great potential, but I think that this summer will be a perfect opportunity for Barcelona to either sell him or include him in an operation for one of the players who Barça are hoping to sign," the Brazilian explained.
He continued, "Dembélé has been unlucky with injuries but but he could also have tried to give a little more occasionally. He hasn't reached expectations and he is the one who can restart his career at another club where he feels more comfortable and play the best he possibly can".
The Brazilian, a former World Cup winner with Brazil, concluded, "Barcelona appear to be ken on signing Neymar and Lautaro Martínez, which means that Dembélé would probably find it very difficult to break into the team next season. And besides, Barcelona need to reduce their squad. To be able to sign new players, others will have to leave".