Serie A to opt for closed doors policy through to March 2021
Italian outlet Polesine24 maintain that domestic football could return on 31 May but with a behind closed doors policy through to March of next year.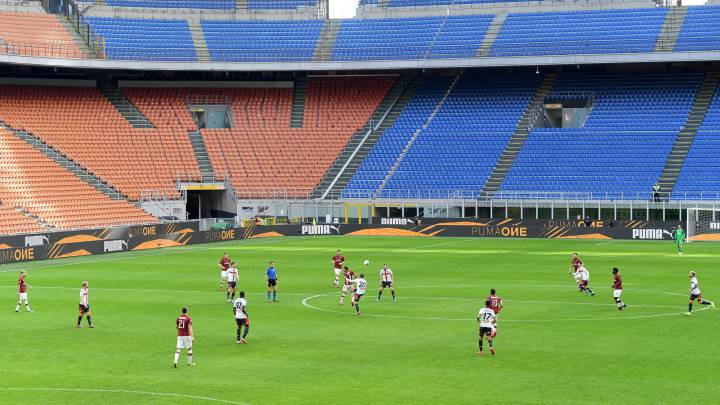 The 'reopening' of Italy is set to be staggered in three separate phases claim Polesine24. With the number of new cases from the Covid-19 virus dropping on a daily basis, Italy's vice minister for the economy Antonio Misiani stated that, "a working group will gather and take on board the advice as imparted by the medical experts in a drive to get the country working again now that new infections are on the wane".
Phase 1
On 14 April, book stores and newspaper stalls were reopened and two days later industry and farming activity can resume.
Phase 2
As of 4 May, citizens will be able to move freely in the streets but are obliged to wear protective face masks and use gloves. They are also obliged to adhere to social distancing. On the same day, smaller clothing outlets will open with entrance restrictions but larger stores remain closed.
May 11: courts and offices set to reopen.
May 18: bars and restaurants set to reopen.
May 25: hairdressers to open but only one client to be admitted per session.
May 31: Serie A to resume along with other team sports (all behind closed doors).
June 8: sports centres to open but only for individual sports (tennis, squash).
Phase 3
September: Secondary schools to open with crèches and elementary schools still awaiting a start date.
December: Cinemas and theatres set to reopen.
March 2021: Discos and stadiums set to open their doors.
Live coverage of the coronavirus crisis
You can keep abreast of the latest developments in the coronavirus pandemic by following our daily live blog.
---
The complete lowdown on Covid-19
Check out our in-depth guide to the coronavirus pandemic.