Real Madrid: "Achraf and Real have not spoken since 2018" - Bild
Reports in Bild suggest Zidane stands in the way of the right-back returning to Madrid. "He's not Hakimi's biggest fan. He prefers Carvajal".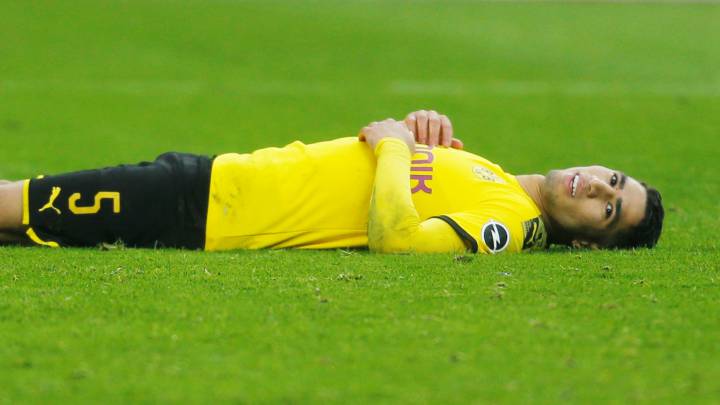 Reports from Germany claim Achraf Hakimi is unlikely to return to parent club Real Madrid and will remain at the club next season.
Achraf to stay or go?
According to German daily Bild, right-back Achraf Hakimi will be at Borussia Dortmund next season. "In the summer of 2018, just before his loan move to BVB, he signed for Los Blancos until 2022. Since then, the player and club have not spoken," it reported.
Achraf's current loan deal with Dortmund runs until 1 July, after which he is due to return to the Bernabéu. However, in Germany they are hopeful a deal can be reached to keep the right-back, who has impressed on a consistent basis, at the Bundesliga club. "The Spanish media has reported that the full-back had signed a new contract with Real until 2023. Bild has been informed that this is not the case," the German newspaper wrote.
Coronavirus
"The crisis is affecting the big Spanish clubs much more aggressively than Dortmund. Their league has been postponed sine die, and nor is there a plan to play behind closed doors, like in the Bundesliga, making it almost impossible to think about squads," the report concluded, before claiming "Zidane isn't a big fan of Hakimi. He prefers Carvajal".