BARCELONA
Coronavirus: Barcelona looking at empty Camp Nou until 2021
La Vanguardia have released information about an internal memo from Barcelona that outlines the most optimistic and conservative scenarios during coronavirus pandemic.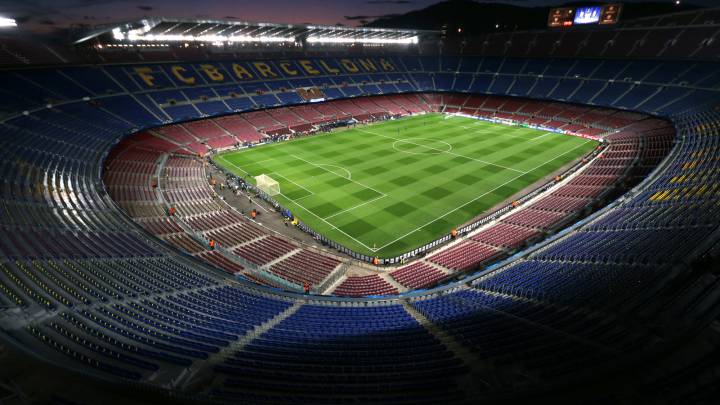 Barcelona have released an internal reports that suggests the worst case scenario is that the Camp Nou will be closed to the public until February 2021 according to La Vanguardia. The report was put together for the club's directors and details financial reporting and projections of income. The aim of the report is to project the affects of the coronavirus on sports and to look at ways of mitigating the fall-out.
In the report, they say the most conservative scenario, and in some ways the most realistic, is that there will be no more games this season and that the following season will start in September 2020 but that they Camp Nou will not open its doors until February 2021. The transfer market would open, in this scenario, on 15 August and run until 15 September when the new season could begin.
In the most optimistic scenario, the season will finish behind closed doors with LaLiga restarting on 15 June. The new season, in this scenario, would start on 15 September with the Camp Nou allowing fans back in on November 15.
Whatever does happen, it is evident that Barcelona need to come up with new sources of income given the lack of match-day sales. The players have already taken a pay cut but internal squabbles could derail the club further.