Real Madrid preparing 121m-euro clear-out: Bale, James, Mariano...
Real Madrid will look to raise funds to bring in signings by shipping out several members of Zinedine Zidane's 2019/20 first-team squad.
For the second straight summer, the mantra at Real Madrid will be 'sell before you can buy', as the Spanish giants prepare to freshen up a squad whose 25 spots are all currently occupied. Indeed, not only does head coach Zinedine Zidane have a full first-team complement, but there are also 11 Madrid players presently out on loan.
Real Madrid out to sell Bale, James and more
In addition to on-loan Paris Saint-Germain goalkeeper Alphonse Areola, who appears likely to vacate one spot in Los Blancos' squad - despite his desire to stay - Madrid could end up offloading as many as six members of Zidane's 2019/20 group.
Although he does not want to leave, Gareth Bale will be on the market, together with James Rodríguez (whose agent, Jorge Mendes, is listening to offers), Lucas Vázquez and Mariano Díaz, who is resistant to the club's plans to offload him. Potentially also up for sale are Álvaro Odriozola (Achraf Hakimi is expected to agree to a return from Borussia Dortmund in the near future) and Nacho Fernández.
The future of Nacho, who is one of football's ever-dwindling number of one-club men, is to be decided by mutual agreement between player and club. This season, the defender has suffered from injuries and drifted to the fringes - featuring for a total of just 641 minutes - and Madrid are working to bring in new blood at centre-back, with RB Leipzig's Dayot Upamecano at the top of Zidane's defensive wish list.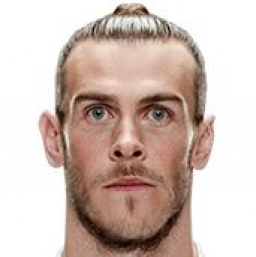 Madrid's squad value plunges amid Covid-19 crisis
The impact of the coronavirus crisis on football means it is hard to predict how the next transfer window will play out - not even its dates are completely certain - and in its most recent update, Transfermarkt.com reported a major decrease in Madrid's overall market value: the squad's worth as a whole has dropped by 191.5 million euros - 17.7% - as a result of the pandemic.
Madrid are therefore in a position to bring in up to 121 million euros, the specialist website estimates: 32 each for Bale and James, 16 each for Lucas and Odriozola, 13 for Mariano and 12 for Nacho. These departures would also strike around 75 million euros off the annual wage bill, allowing the club to bring in new signings without risking exceeding the maximum salary spend that LaLiga calculates for each club.