"Mariano was very excited about joining Sevilla"
Mariano Diaz was on the cusp of a "magical stage" of his career at Sevilla before Real Madrid came in and offered him the project of a lifetime, according to his agent.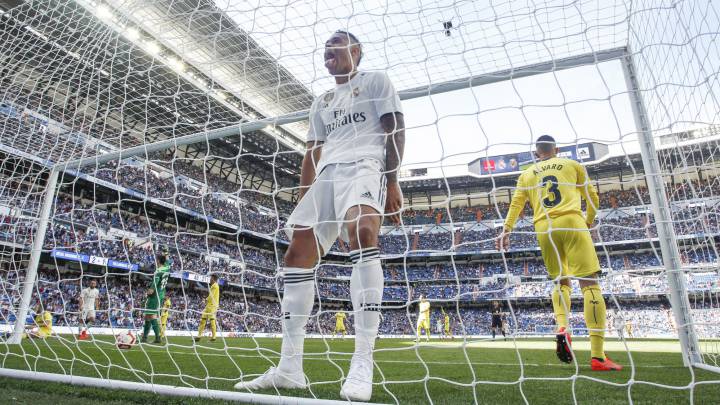 Mariano Diaz dismissed the chance to join Sevilla in 2018 in favour of a move to Real Madrid – a decision he may now be regretting as his future at the Bernabéu looks very much up in the air.
"Mariano was very excited and convinced that Sevilla would be a magical stage in his career, but at the last moment Real Madrid came in and proposed the project of his life," his agent, David Aranda, has said.
Unfortunately that project has not worked as the former Lyon striker envisioned after he failed to find a regular place for himself in the team last season. This season things have only gotten worse for the 26-year-old Spanish-Dominican, whose position under Zidane Zinedine has almost become non-existent.
Situation changing for Mariano at Real Madrid, says agent
However, after having made the squad just once in the first 25 league games, Mariano featured in matchday 26 and 27 before LaLiga's suspension due to coronavirus, scoring as a late substitute against Barcelona (2-0) before enjoying 21 minutes in the 2-1 loss to Real Betis – a sign that things may be looking up for him, according to his agent.
"Last season was difficult for the entire club. And in the current season, we have seen where Mariano was when football stopped, he was starting to turn things around," said Aranda.
Madrid snatched Mariano from under Sevilla's nose
In the summer of 2018, Sevilla's sporting director, Joaquín Caparrós, almost had a deal closed with Lyon for Mariano. However, Real Madrid swooped in and exercised its right to buy back the striker (a clause put in place when Madrid had sold him to the French club in 2017), matching Sevilla's offer of 22 million euros after convincing the player that he had a solid future at the Bernabéu.