REAL MADRID
"I'd prefer two Mbappés in my team over two Neymars"
Jean-Michel Larqué, former PSG player, spoke to RMC Sport about the French striker and says 'he is not always an exemplary footballer'.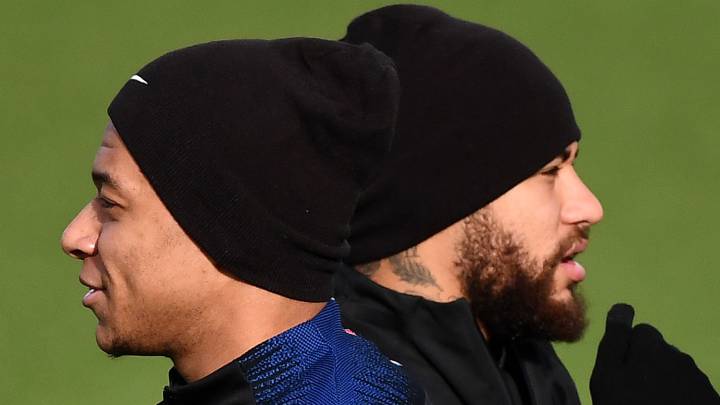 In France and elsewhere the debate over Neymar and Mbappé continues. The French attacker is wanted by Real Madrid next summer and there has been some discussion over whether Mbappé was becoming like Neymar. The latest to draw the comparison is Jean-Michel Larqué, and he offers a very balanced view of the pair, what they offer and how they act.
"In my team, I would prefer to have two Mbappés over two Neymars..." he said on the French radio station. He doesn't say it because he doesn't like Neymar, however, it is because there are other factors in his decision-making process.
"Neymar gives you levels of excitement that Mbappé can't," he says. "But the difference in age is what makes me go with Mbappé." The former PSG player does criticise Mbappé's attitude recently, however, with outbursts on the sideline against manager Thomas Tuchel.
"Kylian has not always been an exemplary footballer," he said. "He has gotten carried away with himself and acted in contradictory ways. But I would prefer two Mbappés in my team than two Neymars."
PSG has been discussing the French attacker's future in Paris as he continues to hold out on signing a new contract. It was Jeremy Rothen, another former PSG player, who spoke recently about the player: "I know from sources that Mbappé was on the brink of joining Madrid."
French politician, Daniel Cohn-Bendit, says "after the crisis, Mbappé could be worth €40 million instead of €200 million."