When does India's lockdown exit plan begin and what does it entail?
The easing of coronavirus lockdown restrictions is set to begin after May 3, however in some rural areas, a relaxing of restrictions in certain industries started on Monday, April 20.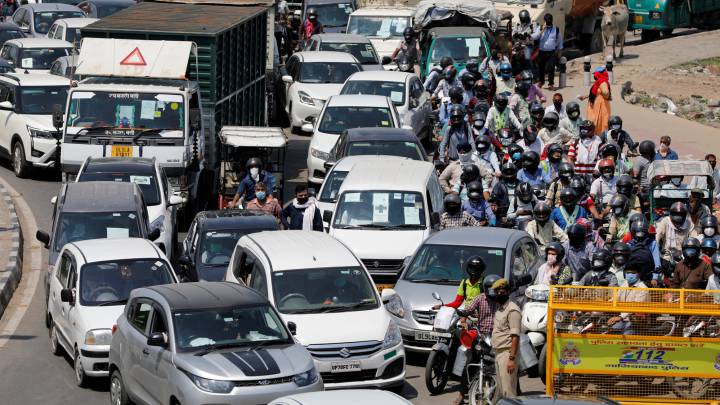 India has already begun partial exit from the lockdown imposed in March to fight the spread of the coronavirus. However the lockdown officially remains in place until May 3.
As of Monday, 20 April, there has been a relaxing of restrictions in certain selected manfuacturing industries in rural areas, as the government looks to give a lifeline to the battered economy.
The industries which have been permitted to resume include IT hardware, food processing, mines, packaging material, oil and gas exploration and refineries.
After May 3, there may be further relief from the nationwide lockdown in the so-called "green zones" that have been least affected by coronavirus, while restrictions are likely to continue in areas marked as containment zones that have large a number of cases of Covid-19. An easing of restrictions in these areas is likely to be considered after May 15.
An exit plan beyond the lockdown will specifically focus on the way forward for the worst-hit cities, such as Mumbai, Delhi, Noida and Indore.
Follow our live coverage of coronavirus news as it breaks.
Lockdown easing measures from May 3
- Inter-state trains, flights and traffic may remain prohibited
- Travel within districts or cities is likely to be permitted
- Residents could be allowed to step out of their homes but only using masks and adhering to social distancing rules
- Office workers may also be able to return to work following the same rules
- Social gatherings such as weddings, religious congregations and other big meetings will remain banned.