Real Madrid: PSG's plan to keep Mbappé in check
The French striker is Madrid's prime objective for 2021, but if he doesn't renew with PSG, Leonardo would rather let him him on a free transfer in 2022 than be sold.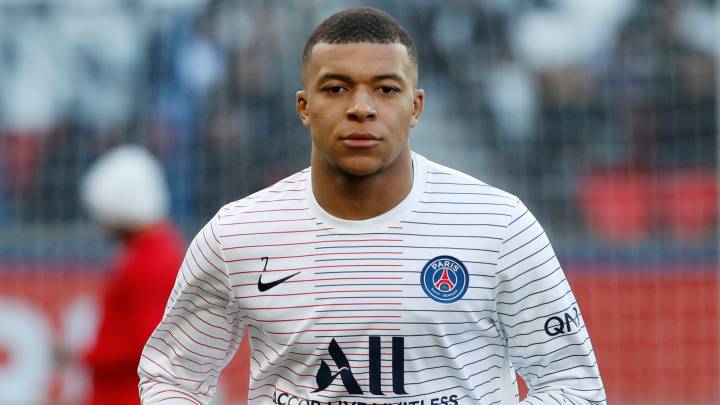 If Kylian Mbappé wants to join Real Madrid in the immediate future, he's going to have to earn it. The 21-year-old remains Madrid's big objective although the club realise that signing him this summer is practically impossible. The plan now, is to try and sign him in the summer of 2021, one year before his contract with PSG runs out.
PSG won't let
Mbappé leave
For the time being, Mbappé has taken his time deliberating over the sucessive offers to renew terms with PSG, and that has given Madrid hope. But even his reticence to commit to a new contract won't be enough. Diario AS understands that PSG Director of Sport Leonardo has already decided what stance the club will take if the striker doesn't accept a new contract. He would rather let Mbappé leave on a free transfer in 2022 than accept an offer to sell him in 2021, regardless of the fee. Leonardo's message has been received in the back offices of the Bernabéu, through third parties although Madrid feel it could be a tactic to put pressure on Kylian to accept a new deal.
As far as PSG are concerned, the whole Mbappé issue isn't just about money. He's a huge name in France, the reigning world champions, and the reference in the club's ambitious project which they hope will deliver the club's first Champions League trophy. So allowing him to join Madrid in 2021 would dent their image. That's why none of their star players who have tried to leave in recent years have not been able to.
Since Al-Khelaifi took over as club president in 2011, money hasn't been an obstacle for PSG when it comes to signing players and neither has the temptation to make a big profit when lucrative offers have come in for their stars.
PSG unlikely to let
Mbappé leave on a free before 2022 Qatar
The 2022 World Cup could also influence how Mbappé's future pans out. Seeing as on this occasion, the tournament wil take place not in summer bit from 21 November to 18 December, if PSG do let Mbappé go for free at the end of his contract, who would that look if the striker goes on to shine at the World Cup - and at another club...
But if recent cases as anything to go by, most PSG players who have tried to leave have found it a difficult exercise. Rabiot stalled on his contract renewal and left on a free for Juventus but hasn't played a single minute of competitive football since December 2018... A couple of years earlier, Verratti pressurised the club to let him leave to join Barcelona but ended up staying - as did Neymar last summer. Even Atlético had a tough time trying to lower the asking price for Cavani in the most recent transfer window, with PSG prefering to let him run down the final six months of his contract.